From Samantha's many escapades with men to Charlotte's "addiction" to her Rabbit vibrator, Sex and the City was always a sex positive show. But how does it hold up in the #MeToo era of 2018?
Sex and the City premiered in 1998, the year that the Monica Lewinsky-Bill Clinton scandal broke in January. Whether because it was based on a book series by Candace Bushnell or because of the sexual minefield this created, the show didn't get political by pretending it existed in the real world.
That doesn't mean it ignored real-world problems like abuse within relationships, workplace harassment and consent issues. There's no way that a show about single women and their sex lives — it's right in the title — would steer clear of their own #MeToo moments.
But how well did it handle them? Would you still recommend a 20-year-old show to the woke young women of 2018? That's what Cosmos, Cupcakes & Consent: Sex and the City in the Age of #MeToo is going to spend an evening discussing.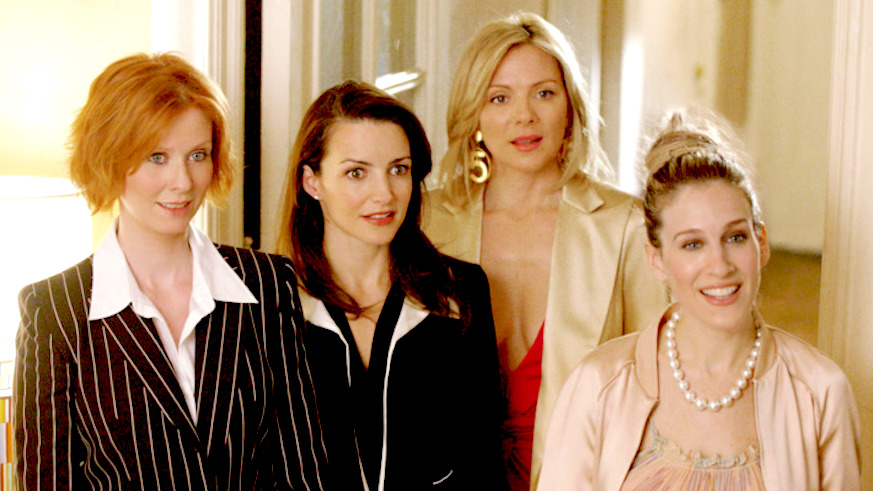 Sex and the City in 2018
The Sept. 5 event brings bestselling Sex and the City and Us author Jennifer Keishin Armstrong and SheKnows health and sex editor Dr. Elizabeth Yuko to the stage for a night of revisiting how the show shaped the sexual attitudes of a generation of women. The experts will show clips and discuss them, followed by a raffle with themed prizes.
Whatever the panelists and audience decide, the whole evening supports a good cause: All proceeds benefit the National Women's Law Center's #TimesUp Women's Legal Defense Fund to help those experiencing harassment in the workplace.
Cosmo, Cupcakes & Consent: Sex and the City in the Age of #MeToo takes place Sept. 5 at 7:30 p.m. at Spreadhouse Cafe, 116 Suffolk St. Tickets are $30-$50.