In Jon Snyder's laboratory, the science experiments result in delicious gelato and sorbet flavors.
Il Laboratorio del Gelato — designed to look like a lab with stark white walls and gleaming chrome machinery — has been churning out new flavors since opening in 2002 in the Lower East Side, racking up more than 300 and counting.
That kind of work means long days for Snyder, 53, who gets up "between 2:30 and 4 a.m., depending on the day and my alarm clock — which is pretty internal by now."
And this ice cream Willy Wonka is not slowing down. Snyder just added a second location of Il Laboratorio in Greenwich Village at 56 University Place, serving 48 constantly rotating flavors, as well as sundaes, gelato cakes and milkshakes (you can also get his gelatos and vegan sorbets shipped nationwide).
While much of what he does hasn't changed in 15 years, there was one major addition to Il Laboratorio's gelato counter just this year: toppings. "I've always been happy to let the product shine and not clutter it with toppings," he says. "But after 14-plus years, I gave in to the requests."
So what makes Il Laboratorio del Gelato the most in-demand Italian ice cream in town? Here's what you need to know.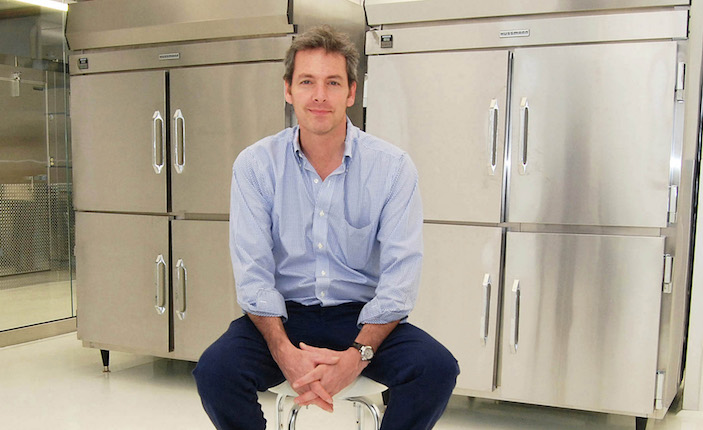 Ice cream is his life
Snyder began his career in frozen treats at the age of 9, when he started working summer at his family's Carvel ice cream store. He went on to found the Ciao Bella gelato brand at the age of 19, which can be found in freezer cases all over the country. A Columbia business degree and a brief stint on Wall Street later, he found himself called back to the world of ice cream. When you know your calling, you can't fight it.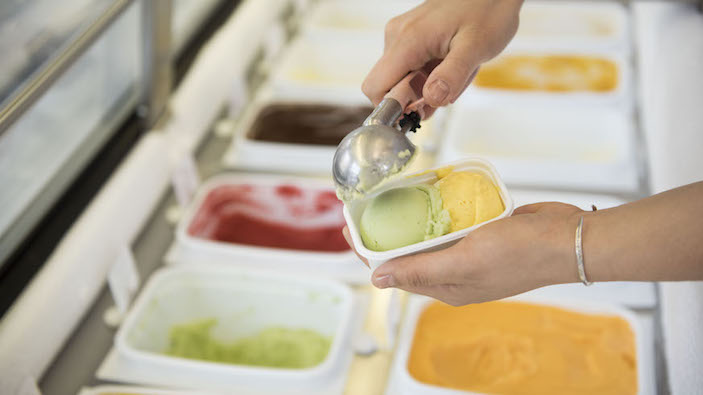 The city's best restaurants rely on him
Most of Snyder's business is creating specific flavors for some of the best restaurants in the city, like Michael Lomonaco's Porter House Bar & Grill, the Blue Ribbon restaurants, the Mandarin Oriental and Soho's beloved French bistro Raoul's. That said, he does check chefs before they wreck themselves: "I won't make gelato out of [just] anything," he says. "A chef asked me for caviar flavor once. I just wasn't feeling it."
There's never just one flavor
There's not one flavor of most fruits, so why should there be one flavor of gelato? Il Laboratorio is known for exploring the whole spectrum of flavors in fruits like fig (black mission, brown turkey, white, dried Turkish, dried mission fig) and apple (Braeburn, honeycrisp, gala, green apple, Fuji, apple cinnamon). Il Laboratorio also packs in a whole liquor shelf full of grown-up flavors like chocolate Kahlua, grapefruit Campari sorbet and Guinness.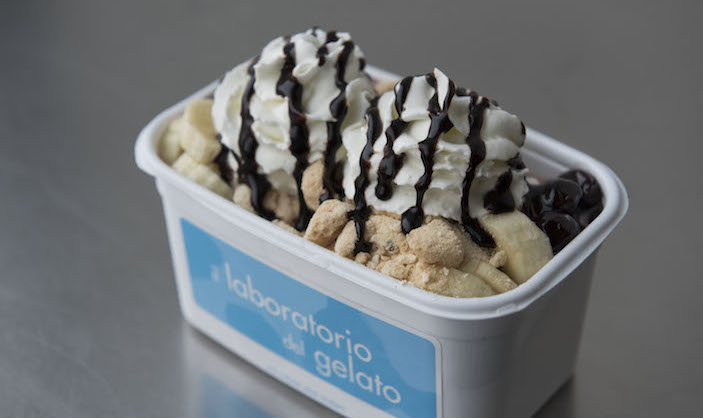 Simplicity is key
Gelato is the low-and-slow version of ice cream, made with less fat. To keep the thick, luxurious texture, Snyder revealed his secret to Serious Eats: temperature. The more the gelato mixture is chilled before churning, the creamier it comes out. He describes his process as a simply balancing "proportion, flavor, texture and sweetness." Is there a flavor he's particularly proud of cracking? "I love a great milk chocolate."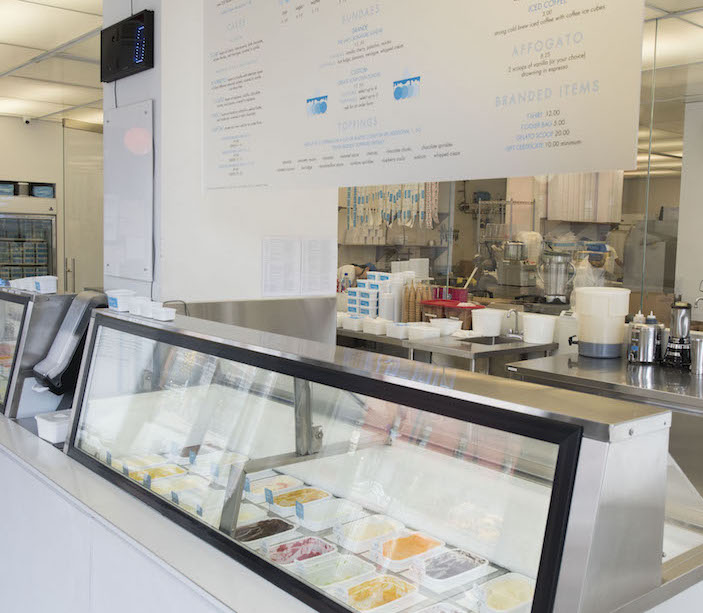 His secret favorite are the sorbets
Snyder confessed to Business Insider that despite his shop's name, his flavor vision is best expressed in another kind of frozen treat: "The sorbets are where we really shine," Snyder says. Ninety percent of what goes into his sorbets is real fruits (and vegetables like celery!), peeled and cooked right in the lab. "The flavor comes out and you can tell how pure it is."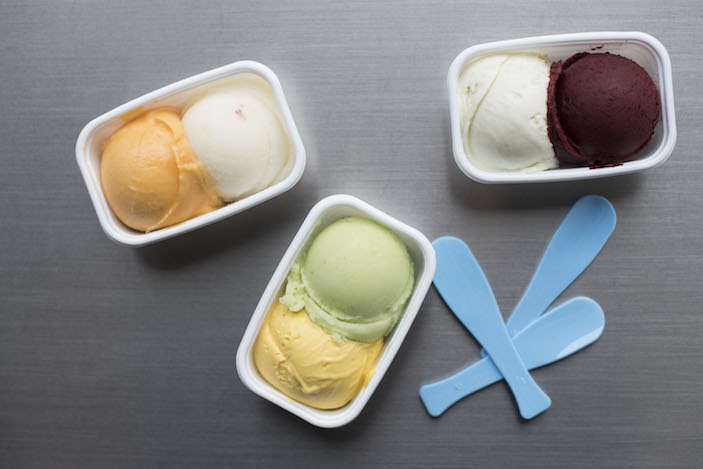 Even the spoon is important
Even the spoons have a story at Il Laboratorio. Snyder found the "magical spoon" given to customers at the annual gelato trade fair in Rimini, Italy, in 1999 that had "the perfect shape, feel and color." When the company that made them went out of business in 2013, he "felt a bit lost" without them. He spent three years looking for an alternative before finally commissioning a replica from another manufacturer. After all, in a laboratory, no detail is too small.