Narcos season 3 hit Netflix with a bang Friday, when the popular streaming service uploaded all 10 episodes. Fans quickly devoured each and every one of them. 9Hey, what is a long weekend for?) Things were much different this time around, though, as the death of Pablo Escobar (Wagner Moura) at the end of Narcos season 2 paved the way for the Cali Cartel to fill this void.
The emergence of the Cali Cartel also coincided with the debut of several other brand new characters, including Michael Stahl-David as DEA Agent Christ Feistl, who works under Javier Pena (Pedro Pascal). I spoke with Michael Stahl-David to mark the return of Narcos, and I had to ask the question on everyone's mind: Does the death of Escobar mean the show is headed toward its conclusion, or is it going off in an exciting new direction? Stahl-David insisted it was the latter, even insisting that Narcos could take place at any time or place, as long as narcotic trafficking was prominent.
"The cool thing about season 3 is that 'Narcos' doesn't mean Pablo Escobar. 'Narcos' means narcos. As long as there's any narco traffickers in any part of the world in any place of history. So I actually think that season 4 will be very interesting. Three is already like a reinvention of the show and I think that you could see them doing that again," Michael Stahl-David insisted. "The show can go on for a long time I think, as long as Eric Newman and his writers can keep on churning out scripts. There's certainly places all over the world that have fascinating and fuc*ed up stories about how this underworld business enterprise works."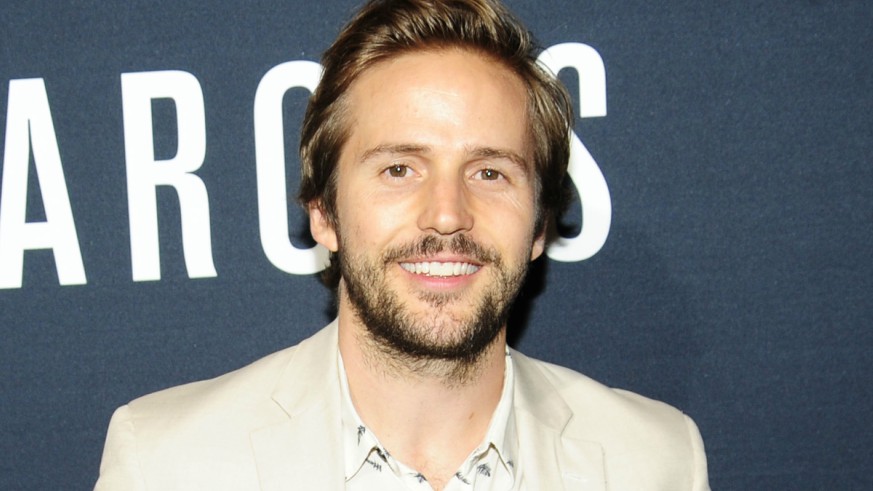 During our discussion, Michael Stahl-David admitted that he spent time with the real Chris Feistl, who retired as a DEA agent and moved to Phoenix seven years ago. The 34-year-old actor even travelled all the way out to Arizona, and booked a session in The Escape Room in the hope that Feistl's mannerisms would come to the fore. This plan worked perfectly, as Michael Stahl-David admitted that, even though Chris Feistl was originally skeptical, his competitive streak soon emerged. Stahl-David quickly noticed and took note of the "forward energy" Feistl showcased in order to hewlp his portrayal of the DEA agent in Narcos season 3.
"The Escape Room was a funny idea that worked out well. I rented out this one in Phoenix near where he lives. And at first he was like, 'We've got a lot of business to discuss. I don't know if that's a great use of our time.' And I was like, 'We'll see'," Stahl-David recalled. But all that changed once the two men got into the room.
"Sure enough we do it, and he's a competitive dude, of course. And we were locked in this room with all these puzzles to sort out, and it was interesting to see his intensity when searching, especially as the time was running out," the actor detailed. "When you are in those things it's like anything, anywhere in the room could be a clue, so we were turning stuff over looking for stuff. And that really was similar to the energy of when we were raiding the different hideouts and trying to find the trap wall, and the fake wall."
All three seasons of Narcos are now available on Netflix, while it has already been confirmed that at least a fourth will follow. Unfortunately for viewers, a release date for Narcos season 4 has yet to be announced, but it has previously only taken a year for each new season to arrive. That means it should hopefully be with us by September 2018.