Jessica Simpson just announced that she's expecting another child with husband Eric Johnson.
"Surprise!" she wrote on an Instagram photo.
The 37-year-old singer and fashion mogul revealed on Instagram that she's expecting another child, despite telling Ellen DeGeneres that she had an intrauterine device and wasn't planning on having any more children.
"I'm not pregnant," she joked on the 2017 show. "We got an IUD, nothing's gonna get in that uterus."
Earlier this year, Simpson — married to Johnson since 2010 — told Entertainment Tonight that a new child might not be in the cards.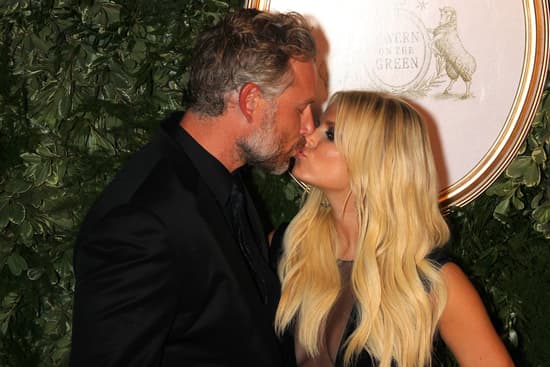 "We always practice," Simpson joked. "But it would definitely have to be a miracle."
How many kids does Jessica Simpson have?
Miracles do happen, because Simpson is pregnant with her third child, a girl.
"This little baby girl will make us a family of five," Simpson captioned on an Instagram photo featuring pink balloons. "We couldn't be happier to announce this precious blessing of life."
Simpson and Johnson are already parents to two children: daughter Maxwell Drew, 6, and Ace, 5.
"My daughter is just as obsessed with hair and make up and entertainment, as I am," she told ET this summer of her mini-me daughter.
Ace seems to have picked up the athletic genes from former NFL tight end Johnson. The family celebrated his fifth birthday earlier this summer with a baseball-and-parrots themed party.
And as for how Simpson keeps up with her growing family? She relies on her husband's energy.
"He's always throwing around the kids, and he's just an amazing father, it makes me want to stay young," Simpson told ET. "Like how can you be so active? I mean watching the kids running makes me exhausted."
So, how many kids does Jessica Simpson have? With two children — and one on the way — she'll soon be a mother to three kids.