Whether or not you're familiar with the FX drama Sons of Anarchy, you probably know it has to do with bikes and black leather — a lot of it. After a six-year run, the show came to its epic conclusion in 2014. So, how many Sons of Anarchy seasons are there?
How many Sons of Anarchy seasons are there?
Exactly how many Sons of Anarchy seasons are there? Seven — and they all delve into the Sons of Anarchy Motorcycle Club Redwood Original (SAMCRO) that runs legal and illegal businesses (gun trafficking) in Charming, California.
The series revolves around Jax Teller, whose father was a founding member of the club. We're introduced to him as the VP, and he's torn between keeping the club as is — violent, troublesome — and cleansing SAMCRO to honor his dad.
Sons of Anarchy first premiered in 2008. Season 7 ended in December 2014.
The final season broke records both for the series itself and for the network with an average total viewership of 7.54 million, becoming the most-watched season of any FX program.
"I've learned that the looser I grip that idea [of a blueprint], the better the seasons are," showrunner Kurt Sutter told Metro back in 2014 of his creative process. "And this [last] season really isn't any different. I came in with how I wanted the season to end, which will be obviously the end of the series … it's always sort of been heading in the same direction, but the way I'm getting there continuously changes."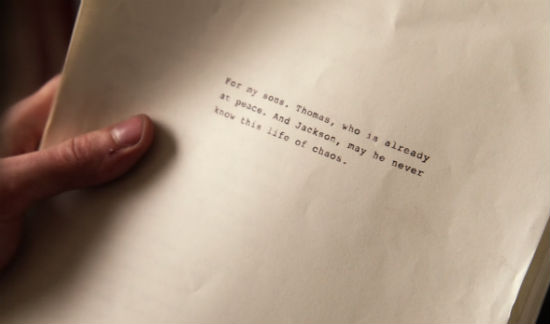 Don't worry, there's a prequel and sequel coming
A prequel, The First 9, is confirmed but has not yet hit production. It would take us back to the 1960s, before Teller was born, when the original group of nine men first started the club (including Teller's father, John).
The sequel spin-off, Mayans MC, is coming this fall and focuses on SAMCRO's rival, Mayans MC.  
Sutter is only planning on making the prequel around 10-episodes long, so he reportedly wanted to come out with the sequel first. 
"Ezekiel 'EZ' Reyes (JD Pardo) is fresh out of prison and a prospect in the Mayans M.C. charter on the Cali/Mexi border," the FX logline reads. "Now, EZ must carve out his new identity in a town where he was once the golden boy with the American Dream in his grasp."
Clayton Cardenas plays Angel Reyes, EZ's older brother. Mayans MC will also star Edward James Olmos as Felipe Reyes, the family patriarch. Emilio Rivera will return as Marcus Alvarez, President of the Mayans.
As the Los Angeles Times notes, the cast is mostly Latino — and for good reason.
"This show is going to move the needle. We're more than 22 percent of the population and less than 4 percent of the images onscreen," Olmos said. "We are in a very difficult time. This thing is going to shoot us right through the roof."
"A lot of the people on Mayans behind the camera and in front of the camera grew up in the cycle of poverty and violence and incarceration — I know that I did," said co-creator Elgin James. "…I do know that I have these stories I want to tell. I have this damage inside me that I have to get out."
Mayans MC will premiere on FX on September 4, 2018 at 10:00 p.m. ET.
Where to watch Sons of Anarchy
How many Sons of Anarchy seasons are there to watch? Seven — and there are plenty of places to stream every single one.
You can watch all seven seasons with subscriptions to Netflix, Hulu and Amazon Prime. Through your TV provider, you can watch every episode on FX+ as well.
You can also purchase episodes from $1.99 on YouTube, Vudu and iTunes. 
Get to watching, and ready yourself for Mayans MC.