Wimbledon 2018 brings just under two weeks of exciting tennis, and you don't have to miss any of it this year — there are many ways to access a Wimbledon live stream from your laptops or mobile devices.
Serena Williams returns for the first time since 2016 after pulling out of the French Open last month. Roger Federer, who won the Gentlemen's Singles title against Croatia's Marin Cilic in 2017, is also back to seek out his ninth Wimbledon win.
"It remains a little bit nerve-racking, you know, in all honesty," Federer, 36, said Sunday at a news conference. "It's a big deal. I mean, besides the history and the mythical place that it is, you cannot also practice on it. When you come out, there's a bit of uncertainty for both players."
Federer and two-time Wimbledon winner Petra Kvitova are the favorites to take home the coveted trophies this year. The Radio Times describes Kvitova, 28, as "devastating on grass" with a strike that's "so phenomenal."
But, let's not forget about Williams, who told press on Sunday that she hasn't lost her competitive drive.
For all the ways to access a Wimbledon live stream, read on. It's going to be good.
When is Wimbledon 2018?
Wimbledon 2018 lasts from July 2 through July 15.
Thankfully, there are countless ways to live stream Wimbledon, so you can get your fix and follow all the highlights from Centre Court.
Wimbledon live stream options
You can live stream Wimbledon 2018 on the Wimbledon Channel through Wimbledon.com.
ESPN also offers live coverage on its website (when you select your TV provider) and the ESPN app, which will stream more than 500 matches total.
Other streaming services with access to ESPN, like Hulu Live and Sling TV, can give you live Wimbledon coverage as well.
Additionally, you can view a free Wimbledon live stream on YouTube during the entire tournament.
Coverage will include live matches, interviews and highlights, and it will be streamed from 9:00 a.m. to the close of play every day, reports Digital Spy.
To view this Wimbledon live stream, click through to the Wimbledon YouTube channel.
For match-by-match updates, make sure to follow the Wimbledon Twitter feed.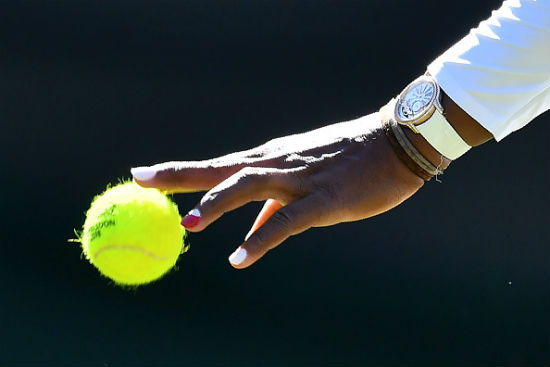 Watch Wimbledon on TV
Aside from Wimbledon live stream options, ESPN is offering "First Ball to Last Ball Coverage" this year.
According to a press release, there will be 140 hours of coverage on ESPN, ESPN2 and ABC. The first five weekdays of the tournament will air from 7:00 a.m. EST through around 4:30 p.m. Encore presentations will air on ABC.
To view the ESPN Wimbledon schedule, click here. You can also click through to ESPN's results page for updates as they occur live. 
Whether you choose to watch this year's tournament on TV or through a Wimbledon live stream, the ball's in your court.