Even though four years haven't even passed since the crime was committed, King Of Thieves is the third film about the Hatton Garden safe deposit burglary, which saw at least four elderly men take over $250 million in goods.
With all due respect to the others, the fact that it stars Michael Caine, Ray Winstone, Tom Courtenay, Michael Gambon, Jim Broadbent and Charlie Cox, makes it is the most legitimate production about the incident thus far.
How true is King Of Thieves?
Cox, who was cast just a few days before rehearsal began, was instantly starstruck, as he couldn't believe he was even "allowed to be in the same room" as the other legendary actors.
"I was kicking around, chatting with these guys, rehearsing with them, shooting scenes, and they are all my heroes."
The parallels between the elderly cast of King Of Thieves and their real-life characters only added to the sense of occasion for Cox. 
"I think given their age, and all due respect to them obviously, there was something nice about the idea that for these thieves in real life this was literally their last big hurrah," says Cox. "Of course, all of these actors will go on to do many more films, but there was a sense that this was one big last hurrah from an acting point of view, with those guys as the lead roles. So it was art imitating life."
Caine has eyed the leading part of Brian Reader, the leader of the misfit group of criminals, for years, while writer Joe Penhall used two articles, as well as "an extraordinary 100-page transcript from Scotland Yard," to make the film as truthful as possible. 
"I think the film is pretty truthful," Penhall tells Metro. "But what interested me most is that, while it is a very infamous robbery they were a very banal bunch of people. I'm kind of interested in the banality of thieves and conman."
"There's a risk in trying to make a film about people like that. But this cast got as close as you can to pulling off that sense of banal, suburban, aging men, who have run out of options, as opposed to general heist movie fodder."
The transcripts at Penhall's disposal allowed the screenwriter to meticulously learn "how the gang spoke and thought," while they also possessed little gems of material that "you really couldn't make up."
"At one point they discussed a large haul, with very cheap rings and they didn't know what to do with them," says Penhall. "They were trying to work out whether or not they could melt the gold or burn the diamonds. I mean these guys were experts." 
"They were also endlessly self-serving. Every single one of them seemed to be lying," he adds. "They lied to each other. They lied about each other. They all thought that they were the boss. They all thought that they had been hard done by. So the story emerged from the transcript."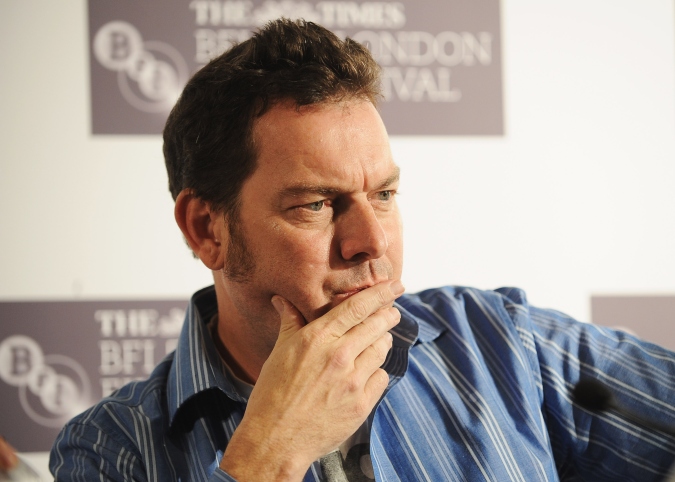 James Marsh was the perfect director to bring Penhall's King Of Thieves script to life, as the filmmaker, who has background is in documentaries, wanted to recreate the heist with all of its "odd details."
"Inevitably there's all this commercial pressure to try to shape it and mold it and jolly it up and give it some of the bells and whistles of a heist movie," admits Penhall, but, for Cox, that was all inherently in the robbery anyway.   
"There's a brazenness to it. A boldness to it, that is so, so, not English," Cox adds. "But as Englishmen we kind of love it."
King Of Thieves is in theaters and available on VOD Jan. 25.