Over the last 18 months, the previous skepticism towards Netflix and its slate of original movies has well and truly disappeared.  
That's what happens when you fund and release new films from Alfonso Cuaron, The Coen Brothers, Paul Greengrass, Noah Baumbach, Duncan Jones, Andy Serkis, David Mackenzie, Steven Soderbergh and Dan Gilroy.
For Gilroy, though, whose latest film Velvet Buzzsaw is now available on the streaming site, it's no surprise that these filmmakers have turned to Netflix, though.
Dan Gilroy talks Netflix
"It's a tremendous positive," he tells Metro. "Because the range of different stories that used to be told by studios, they used to allow that range, and that's gone. So Netflix comes in and thank God. They've opened up a whole new frontier for new voices, they're welcoming new voices for documentaries and TV and films, 'Hey I got an original idea!' 'Come over here! We're making original stuff'." 
"You could look at it like, 'Oh they're so big. They're making so much stuff.' But if you're making stuff, you're looking at Netflix and saying, 'Thank you for making something that's different.' Artists are looking at Netflix in entirely different ways now.  I mean, how many new voices is Netflix going to launch? I mean it's incredible. It's happening right now. It's an incredible opportunity."
Gilroy is adamant that anyone that even suggests that Netflix is somehow damaging cinema is "now behind the curve," especially since it is the home to Roma, which he insists was the best film of 2018. 
"I think Roma is the best film of the year. That's just my opinion. I hope it wins the Academy Awards, when it does. Or if next year something else does, when Netflix wins its first Academy Award, this conversation is going to be put to bed."
"Netflix is here to stay. Netflix exists partially because of new platform technology, but partly because studios have turned their back on a large segment of the audience and Netflix is going to service them."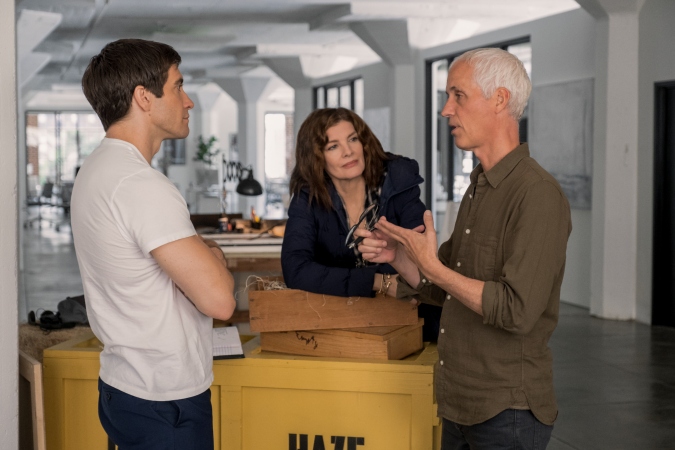 "There's no way anybody in the world can say that a Netflix film is not a film. What's a film? Can it only be defined as a theatrical experience? So what's a theatrical experience?  Is it a thousand people? 20? Is it 2 people sitting in a living room watching on a nice TV? I think it is. I think that's all you need for a theatrical experience."
"That's where we are now and we're not going back. The theatrical experience isn't going to come back in any way shape or form in the way it used to be. That's fine. Everything evolves. So, man, I hope Roma wins. Not just because I think it's the best film. But just to put to rest the idea that Netflix is not making films. It's insane."