Hurricane Florence has been downgraded to a tropical depression, but the storm is still hanging around. And soon, it'll affect New York City weather.
Hurricane Florence made landfall on Friday, slamming the Carolinas with torrential rain and intense winds. The 350-mile-wide storm left as many as 2.5 million North Carolina residents without power and led to at least 17 deaths.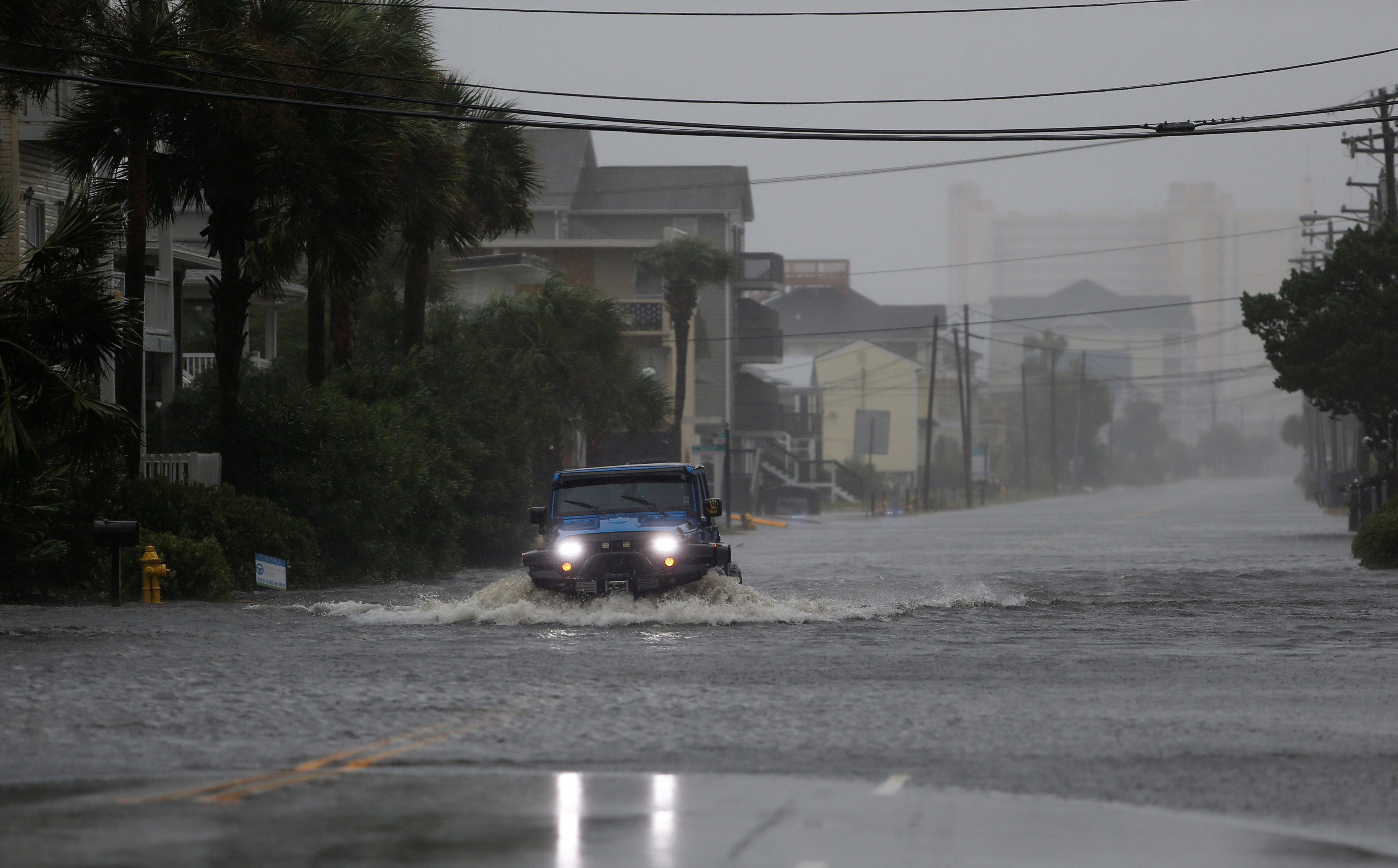 Florence is now downgraded to a tropical storm and continues to weaken, per meteorologists, but the system is still moving north, bringing unpleasant weather with it.
How will Hurricane Florence remnants affect New York City Weather?
The remnants of Hurricane Florence are moving up the East Coast, according to the National Weather Service, bringing rain to New York City on Monday night and into Tuesday.
"It is certainly the remnants," said Tim Morrin, observation program leader with the National Weather Service. "It does have just enough of some tropical moisture left in it to give us the potential for some heavy rain through the period between [Monday] evening and [Tuesday] early evening, about a 24 hour period."
Spotty showers could begin Monday after the evening commute, but the worst of the New York City weather will come overnight and on Tuesday.
"We could see off and on showers" on Tuesday, Morrin said. "Some could be moderate or even heavy for a brief period of time."
The National Weather Service issued a hazardous weather outlook for southeast New York, warning that the remnants of the Hurricane Florence system could drop 1 to 1.5 inches of rain across the region on Tuesday. Some areas could see even higher amounts.
While there is currently a low chance of flash flooding, forecasters wrote that "the main threat from this rainfall will be minor urban and poor drainage flooding."
Still, Morrin added that forecasters don't expect much in terms of significant flooding overall.
Visibility improving, now expect clouds to lower and thicken today with rain developing tonight. Here is how much rain we are expecting. pic.twitter.com/SQWHEfjFit

— NWS New York NY (@NWSNewYorkNY) September 17, 2018
Thunderstorms and some strong gusts of wind could add to the bleak New York City weather as well, though, and experts warn there is a high risk for rip currents on Tuesday.
The good news, though, is that the remnants of Hurricane Florence won't be around for long. The brunt of the heavy rain will miss New York City, instead hitting Albany and the Massachusetts area with larger downpours, and the storm system is set to move offshore Tuesday evening.
After that, New York City weather turns warm and sunny again. Wednesday is set to be mostly sunny with a high near 79, and temps could even top 80 later in the week on Friday.