New York City's largest video game expo Play NYC only debuted in 2017, but Play NYC 2018 is already bigger in every way: more games, more digital art, more playtime, a bigger venue and a new social mission. In its new home at the Hammerstein Ballroom, Play NYC 2018 is going down Aug. 11-12 featuring nearly 150 games by dozens of indie developers from the five boroughs for every platform, from apps to PC games, consoles from Xbox One to the Nintendo Switch, and virtual reality on all the popular rigs including Oculus and PSVR.
We asked Dan Butchko, founder of Play NYC and CEO of Playcrafting, where developers can learn to code, network and market their games, for all the details about New York's largest video game convention.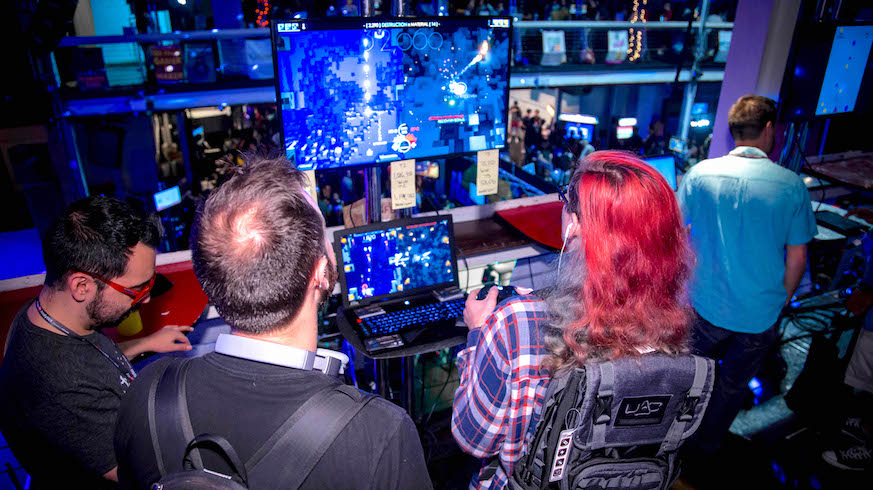 What's new at Play NYC 2018?
Play NYC 2017 fit 5,000 people into Terminal 5 during its inaugural year, which is going up to 10,000 people for Play NYC 2018 at the Hammerstein Ballroom, a venue also used by New York Comic Con. Attendees can choose between two sessions each day to give you more time to play all the games — don't miss Unicornelia, which has you physically step into the hooves of a unicorn and use your horn to complete tasks!
"Thanks to the new space, we've been able to add another full floor of games, with almost 40 more exhibitors than last year," says Butchko. "The space itself is a great place to grow the show for years to come, with the ultimate goal to take over additional venues inside the Manhattan Center."
Panels have also been opened up to all attendees, with a main stage where developer interviews, game announcements, special guests, live gameplay and more will take place right on the expo floor.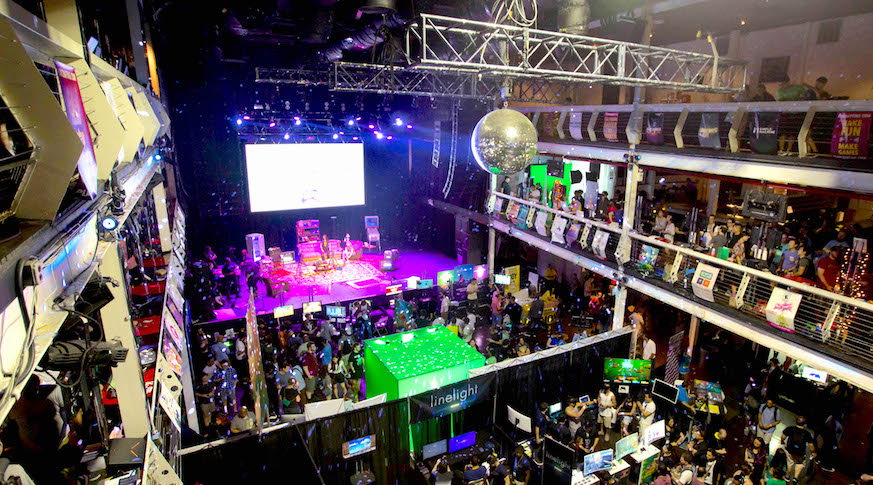 What makes Play NYC different
Play NYC focuses on independent developers who would be overshadowed at other conventions by the big players like Blizzard and Epic Games. Think of it as the mom-and-pop game convention, where you're getting a chance to play games with surprising and unconventional concepts.
"I like to call New York the 'final frontier of games' in the U.S.," says Butchko. "New York City features thousands of creators who are actively making and releasing games, even without the government-funded tax incentives places considered meccas of game development like Los Angeles, San Francisco and Seattle receive."
While a few big players have a presence in the city, notably Avalanche Studios, the lack of financial incentives have allowed small to medium independent studios to thrive. "[They] embody the New York 'won't quit' attitude that helps them succeed against the odds," with successful releases largely on the online game portal Steam and the Nintendo Switch, as those platforms are the easiest to self-publish on.
Play NYC is as much for them as it is for you: These developers often don't have the funds to pay beta testers, so expect to see some in-progress games at the convention with developers eager for feedback.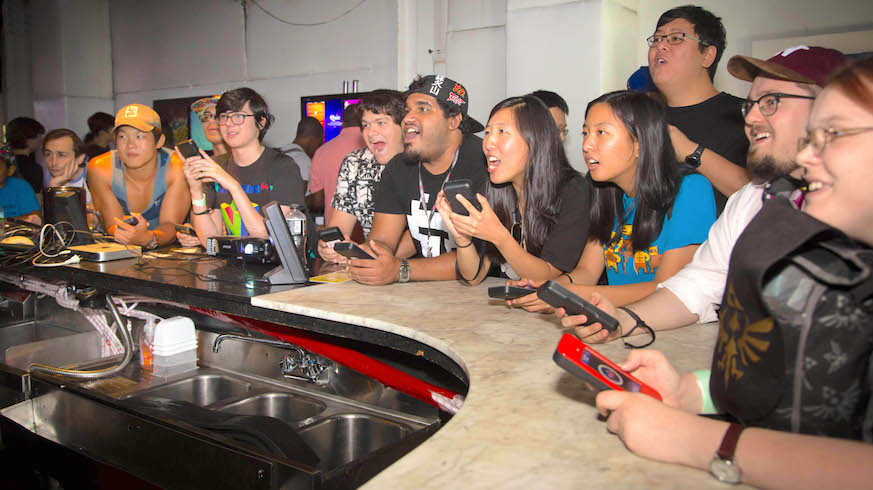 A new social mission for Play NYC
Outside of eSports, video games are still seen as the realm of young white men — but looking around at the Play NYC crowd will show you immediately that gamers come in all ages, races and genders.
"We've done a number of initiatives to further promote inclusivity and diversity in games, including our annual Women In Games event, support of GaymerX and other initiatives," says Butchko. "But given the current climate, we really wanted to make a statement with this year's Graffiti Games initiative."
Housed inside the Hammerstein Ballroom's opera boxes, Graffiti Games are essentially augmented reality games projected onto walls and floors. Play NYC 2018 commissioned eight all-ages titles by immigrant developers you'll find only at the convention. There's Bizarre Barber, where you cut hair in a "surreal barbershop," created by Maria Mishurenko and Gordey Chernyy from West Kazakhstan. A driving game where your obstacles are U.S. immigration red tape called Home Stretch was created by Prashast Thapan from New Delhi, India. And 127BPM uses a Dance Dance Revolution pad to keep pace with New York City pedestrians, the work of Uxin Gao from Hohhot City, China.
There's space for analog games, too
Somewhat anachronistically for a video game festival, Play NYC is once again making space for LARPing and tabletop games. "Play NYC welcomes games of all shapes and sizes, including digital and non-digital," says Butchko. A meta-game called Stamp Hunter encourages attendees to play as many booths as possible across all the "boroughs" of the show. And you can take a moment away from the screens with card and board games by companies like Mot & Dot, Zumble, Saturday Morning Games and The Grassy Noel.
Play NYC 2018 takes place Aug. 11-12 in four sessions, 10 a.m.-3 p.m. or 3-8 p.m. at the Hammerstein Ballroom, 311 W. 34th St. Tickets are $33 at ticketmaster.com.