Most of us can only imagine what life is like for an NFL player, but now you can step right into their shoes at NFL Experience, the first football theme park now open in Times Square.
"We wanted to bring fans closer to the game that they love — and give them an opportunity to touch, feel and experience what it's like to be on the field of an NFL stadium," says Dawn Hudson, chief marketing officer for the NFL. "They walk in as guests, turn into players, and leave as Super Bowl champions."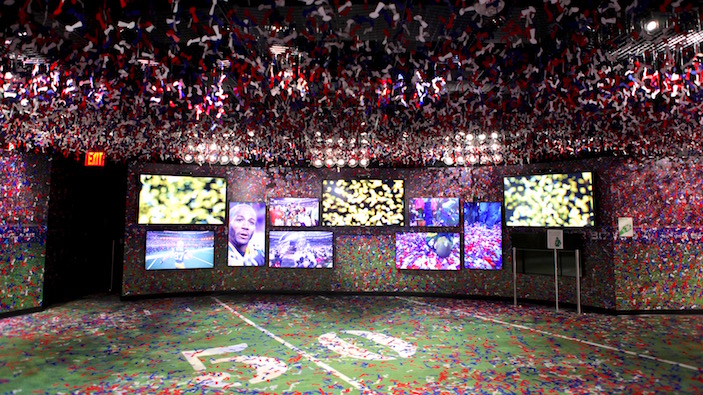 Spanning three stories at the corner of 47th Street and Seventh Avenue, the NFL Experience is both a home away from home for lifelong fans and a hands-on introduction to the game for tourists who may never have seen an American football game.
"We like to say this is Disney meets the Hall of Fame meets Dave & Busters," says Danny Boockvar, president of the NFL Experience. "You'll see that it's not just memorabilia and facts about the NFL, although there's plenty of that — there's opportunities to immerse like a real player."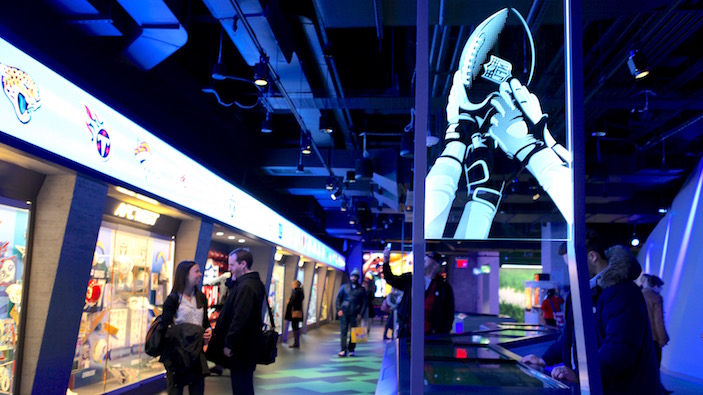 First up: reliving the glory. Visitors enter into a hall of fame-style setup honoring all 32 teams with a mix of conventional memorabilia and digital highlights of their most historic moments, best players and quirky traditions. Newbies can watch a short film that explains the basic rules of the game.
Next is an experience at the cutting edge of digital entertainment: a 10-minute 4D movie that puts you inside a player's helmet, taking you from training camp to the highs and lows of the season and all the way to the Super Bowl.
Starting from NFL archive footage, Cirque du Soleil Entertainment Group turned the it into an immersive experience with screens surrounding the audience on three sides, seats that move and vibrate as players dive and take hits, plus weather and scents. As Boockvar describes it, "I want my son at the end of this movie to say, 'Daddy, I want to ride that again,' not 'Daddy, I want to see that again.'"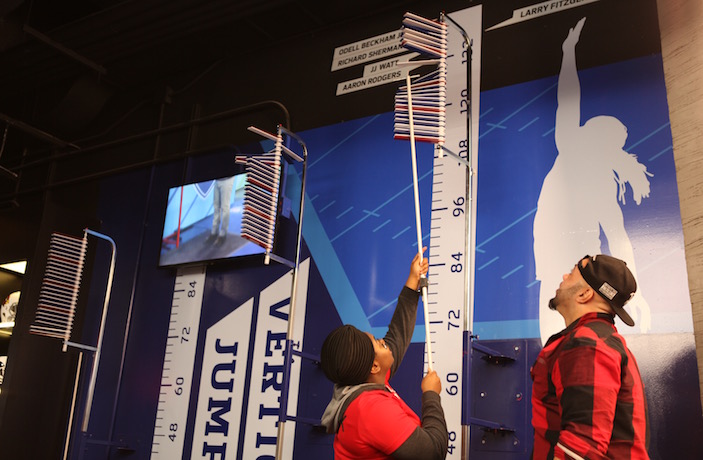 Pumped up? Test your skills against the pros in physical challenges like blocking, passing and jumping. You can (digitally) become a player on your favorite team, learn a play from coach Jon Gruden and actually call it as a quarterback in a video game — choose your receiver wisely.
Staff at the NFL Experience are no less than assistant coaches, psyching you up for each new challenge. Also within their job description: child wrangler. One of them led an excited troupe of kids on a scavenger hunt of the Hall of Fame room while their parents browsed the memorabilia.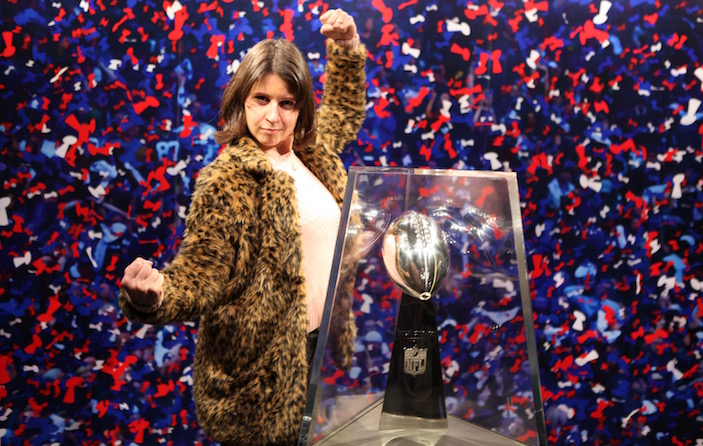 There's no shortage of photo ops, from a Gatorade dump using a green screen to selfies with the Vince Lombardi Trophy once you've achieved Super Bowl glory.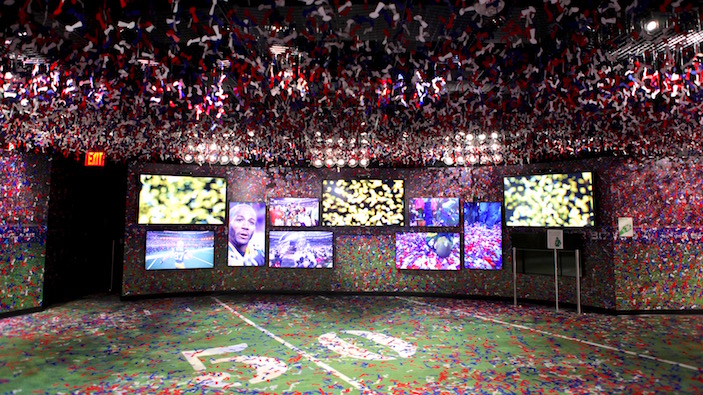 If you've trained hard enough, learned the plays and got a couple of lucky Hail Marys, everything pays off when you get that Super Bowl victory. Visitors-turned-players descend through a stadium tunnel into a blizzard of confetti to celebrate. Through the magic of motion capture, you can even give an on-field interview — or just yell "I'm going to Disneyland!"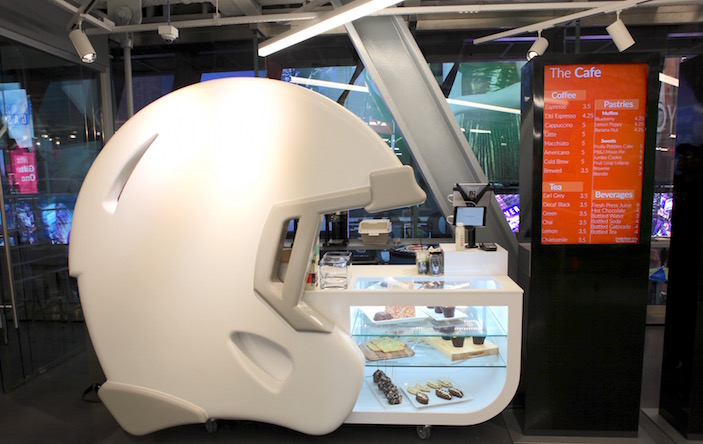 Because you're probably hungry after all that, the NFL Experience ends in a food court serving the stunt foods of the moment like customizable ice cream bars and nitrogen popcorn.
But the real treat is a rotating special of the signature stadium food of one of the teams. On a recent night, it was the Arizona Cardinals' Pump Fake, a deep-fried Cap'n Crunch-crusted burger topped with bacon bits, banana coins and caramel sauce on a brioche bun.
Good thing you worked out first.
NFL Experience is open 9 a.m. to midnight at 20 Times Square. Tickets are sold by time slot starting at $39.