The creator of Blue Moon, Keith Villa, is now taking his craft beverage ventures from tangy to THC — a beer that gets you high. Pot beer, if you will.
Villa and his wife Jodi have co-founded the Colorado-based company Ceria Beverages, which is developing a line of THC-infused non-alcoholic beer "designed to deliver a consistent user experience with the same onset time as alcohol."
To be clear, beer with CBD already exists (like Two Flowers IPA from Coalition Brewing), but they only provide that "mellow" feeling since CBD, or Cannobidoil, is non-psychoactive. THC, on the other hand, creates that "high."
?Its the most wonderful time of the beer year!? #FRESHHOPBEER@CrosbyHops #FieldtoKettle #CheerstoLocal #oregonbeer #nugsfordays pic.twitter.com/K5RDaU62UM

— Coalition Brewing (@CoalitionBrewin) August 24, 2017
"CBD is not the component that most consumers look for," Villa told Brewbound. "It certainly has its merits… But the THC is what gives people that buzz, which is similar to the alcohol buzz that people get from beer, spirits and wine. A lot of consumers of cannabis look for that buzz."
What exactly is this so-called pot beer?
"Ceria will be brewed just like an alcoholic craft beer to maintain its beer taste and aroma, but will then be de-alcoholized prior to the infusion of cannabis," Villa explained in a statement on the company site.
Ceria is working with ebbu, a cannabinoid research firm also based in Colorado, to develop cannabis extract that Villa said will give consumers different sensations such as "chill, bliss or energy." They plan to have three strengths: light, regular and full-bodied.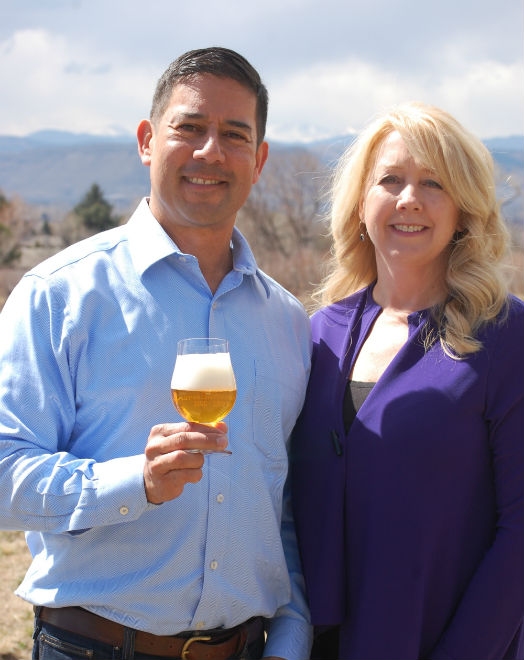 As Brewbound relates, "According to Villa, the light beer, which will be for novice users, will offer about one to six milligrams of THC per 12 oz. bottle. Regular beers will be in the 10 milligram range, while the full-bodied offerings will be in the 15 milligram range."
"We can dial in exactly the sensations that people want," he told the site. "If people want a CBD sensation where they feel sort of tired and chilled and relaxed, we'll be able to give them that. If they want a really great THC experience — it's the end of the week and they want to relax responsibly with their friends and party — we can deliver that too."
In terms of taste, Villa told Metro in a statement, "If it all works correctly, we should be able to make the non-alcoholic beers with or without the smell and taste of marijuana. This will allow us to brew great tasting beers that can complement the flavors of marijuana, or taste great without the taste, but with all of the effects."
Cool. How can I get this pot beer?
By the end of 2018, Ceria is planning to offer this THC-infused non-alcoholic beer in states that have fully legalized the use of recreational marijuana. But, naturally, it's coming to Colorado first.
It will reportedly be accessible in cannabis dispensaries — not breweries — and will be sold in 12 oz. single bottles and 4-packs. Most importantly, consumers must 21.
Villa told Brewbound that though a price hasn't been set in stone, the drinks are going to be more expensive than beer, "but it will be an affordable luxury for those people who want to have an alternative to alcoholic beer."