Is Carrie Underwood pregnant? Yes — and she's sharing her happy news with the world.
The singer posted a series of videos on Instagram talking about her new album and tour, but added in bigger news, too.
Is Carrie Underwood pregnant?
"You might be wondering or asking, 'Carrie, why is your tour starting in May?'" Underwood says in the second video posted Wednesday. The camera then pans out, revealing four balloons spelling BABY.
"Mike and Isaiah and I are absolutely excited to be adding another little fish to our pond," she said, referring to her husband, Mike Fisher and son, Isaiah, 3.
So, is Carrie Underwood pregnant? Yes —  and we can't wait to find out if she's having a boy or a girl.
Carrie Underwood angers fans with fertility comments
Underwood's pregnancy reveal comes just days after she talked about "big family" dreams in an interview with Redbook.
"I'm 35, so we may have missed our chance to have a big family," she said. "We always talk about adoption and about doing it when our child or children are a little older."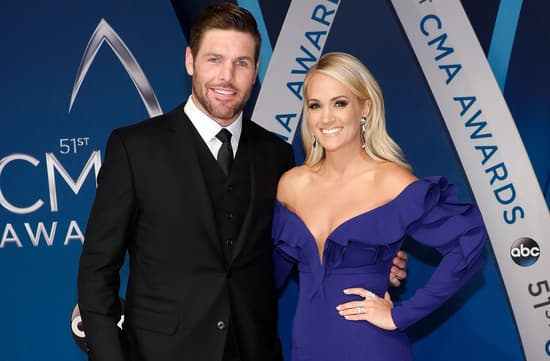 And fans weren't pleased.
"Exactly how did Carrie Underwood miss her chance to have more kids? She's 35 and has more $$ than she'll ever need!" one fan wrote on Twitter.
"You need to know your window for having children is not closed," said another. "The only thing stopping you is your decision to or not to. You can still have healthy children. 35 is not old, 35 is not too late, 35 is fine."
Underwood might not have a big family, but she does know how to love — and it's all thanks to her son.
"Nobody I ever grew up with was a hugger, you know what I mean? I'm not a hugger," the Oklahoma native told Sirius XM earlier this summer.
"Now that I've had Isaiah, I just cuddle with him. He's like a cuddle monster for real. He'll be like, 'Mommy, I want to cuddle!'" she added. "Don't tell my husband. He's gonna be so mad at me. He slept with me the past two nights."