While many of us will be home this coming Monday to observe the passing of one of America's greatest activists and heroes, Martin Luther King Jr., unfortunately, our lives will move at the same pace no matter how hard we try. Unforeseeable mini household disasters can happen at any possible moment. And by disaster, that could be something as small as getting to the bottom of that gigantic economy plastic jar of cheese balls that you picked up at Costco last week. You may just want to aimlessly stroll down those long robust aisles on your day off from work to pick up some essentials for the rest of the month. So is Costco open on Martin Luther King Day? It would definitely be a good thing to know before you wheel your fold up grocery cart through the snow to load up on family-sized assorted Lays chips and Swiffer Wet Jet soap bottles. 
Is Costco open on Martin Luther King Day?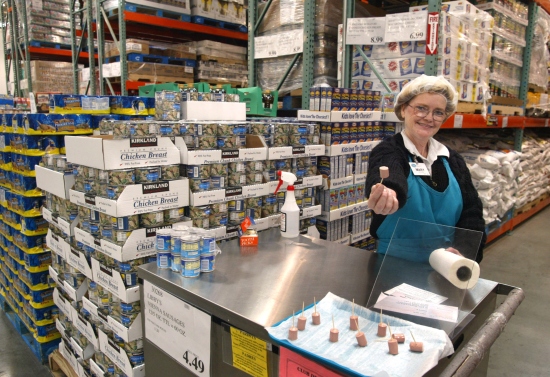 Is Costco open on Martin Luther King Day? Photo: Getty Images
There are a few select Holidays that Costco chooses to shut down for including New Year's Day, Easter, Memorial Day, Independence Day, Labor Day, Thanksgiving, and Christmas. Luckily for you, one day they will not be closing their doors for will be Martin Luther King Day. That means the people in charge of your favorite "everything including the kitchen sink" surplus store will keep Costco open on Martin Luther King Day so that you can have one extra day to stay ahead of life's unpredictable curveballs. 
Knowing this now with, your day off on Monday, you should treat yourself a little. Why not get that jumbo-bottle of Peanut M&M's? Why not buy a few discount DVDs? With Costco open on Martin Luther King day, you should enjoy it in your own way before you have to head back to work on Tuesday.