Michael B. Jordan's Addonis Creed has become the underdog hero that this generation needs. In Ryan Coogler's revelatory entry into the Rocky film universe, Jordan mesmerized audiences with his livewire intensity and his raw nerve ambition as he sought to escape the shadow of his heavyweight champion father, Apollo Creed. We've already seen glimpses of the sequel — Creed 2 — that will be out in the next couple of months. But how can you catch up on the story ahead of time? Is Creed on Netflix? But first …
When does Creed 2 come out?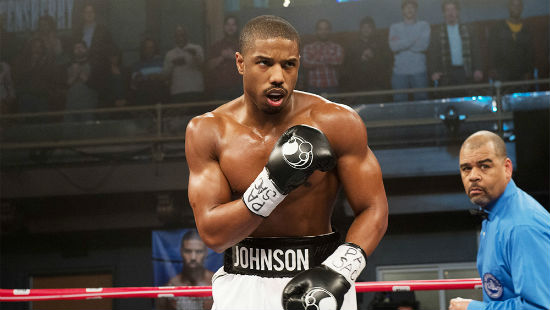 Is Creed on Netflix? We need our Michael B. Jordan fix! Photo Credit: Warner Bros. 
Creed 2 will be hitting theaters on November 21st just in time for you to escape the house for a couple of hours after your Thanksgiving dinner. The film looks as though Adonnis Creed will be getting some sort of poetic justice by facing the son of his father's killer — Russian boxer Ivan Drago — in the ring to settle the score. The recently released trailer looks as though it will keep up the same amount of intensity as the first. Check it out below:
Is Creed on Netflix?
Is Creed on Netflix? While the answer to this question is "no", there are some pretty great boxing movies on Netflix that can get you into the spirit of Adonis Creed and his never ending quest for boxing glory. For instance, you can watch the Jake Gyllenhaal film Southpaw or the Terrence Howard and  Channing Tatum film Fighting. Plus, you can watch an endless amount "road to glory" style boxing documentaries until the day Creed joins the Netflix roster. There is even a UK documentary series called Bare Knuckle Fight Club. While I haven't watched it yet to recommend it to you, the title and description makes this seems like a "must watch". As a matter of fact, Creed is not currently streaming on Netflix, Amazon Prime, or HBOGO. So, you will need to rent it like a pay-per-view fight with your friends in preparation for the sequel.