We get it if a terrifyingly realistic thriller like the ABC show has you wondering, is Designated Survivor real? Political dramas hit a little too close to home for some — perhaps now more than ever given that the political landscape of our country seems divided at best, crumbling at worst.
And Designated Survivor, which starts its second season Wednesday, September 27 on ABC, feels very real.
After all, our country knows all too well the pain of bombings that target our country, our capital and our leaders. Some of us remember 9/11 vividly, others can recall not only that horrible day but also the Kennedy assassination.
With these wounds still tender, the series, starring Kiefer Sutherland, can understandably touch a bit of a nerve for even those who goofed around in their U.S. history classes. As national security becomes an increasingly common conversation topic, the events outlined in the show can feel like something we've been through.
So, then, is Designated Survivor real?
Yes, but more importantly, no. There is some truth to the hit ABC show: Our government does indeed select one official, dubbed the "designated survivor" (also known as the "designated successor") who is tapped to sit out of any event that gathers the government officials in one location. Instead of attending, they're placed in a secure, undisclosed location that's distant from the event site.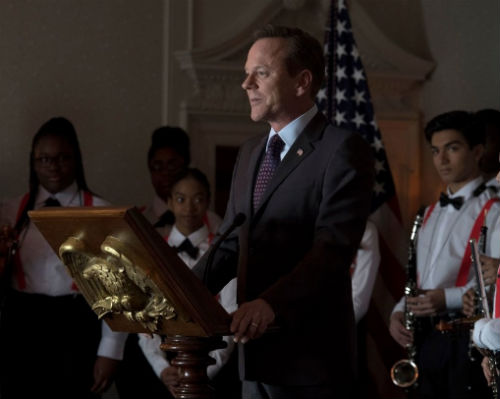 And, yes, you guessed the grim reasoning behind keeping this government employee apart from the rest. Should anything happen at the event site, such as a bombing, that takes down the president, vice president and all others in the line of presidential succession, this person is set apart in order to take over as Commander In Chief. Basically, it guarantees that government can continue after a catastrophic event instead of allowing the chaos that would happen if America found itself without a leader.
The designated survivor is usually a member of Cabinet and only takes over as president in the event that the president, vice president and anyone before him or her in the presidential line of succession is killed or rendered unable to assume office. But what event could possibly endanger so much of the government at once? Fans of the show Designated Survivor can easily name one: the State of the Union address, which is the event attacked in the very first episode of the first season of the political drama. The other biggie? A presidential inauguration.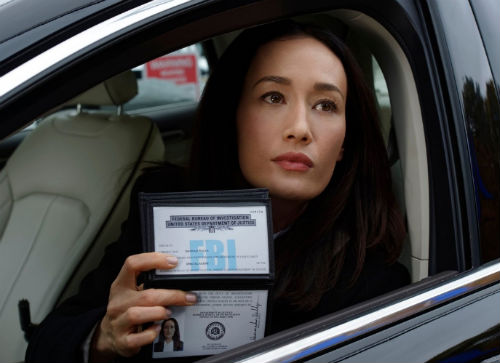 The show itself, as brought to life by Keifer Sutherland, Kal Penn and Maggie Q, is not based on events that have happened, only on a contingency plan that does in fact exist.
In actuality, the show seems inspired by other hit shows more than the political atmosphere of the country or historical events. Executive producer Jon Harmon Feldman even tapped those shows by name, saying during the Television Critics Association summer press tour that "There is a West Wing component of a man and his team governing our nation in this time. There's also the Homeland aspect of an investigation and the conspiracy. And it's also got a House of Cards component, which is the characters and the business of government through the eyes of these characters and political dealings and dealmakers."