Is Dr Dre gay? Apparently there has long been a rumor that the rapper and producer was gay. And now, handwritten liner notes from Tupac's 1996 album, The Don Killuminati: The 7 Day Theory are up for auction, and they're fanning the flames of this particular fire.
Pac's possessions are on the auction block (his friend's and family's continued attempts to capitalize from his legacy, most likely) and the liner notes have some obvious jabs at other rappers in his orbit back in the day. He mentions pretty much everyone, including Faith Evans, Lil Kim, Jimmy Henchman, Donnie Simpson and, of course, Dr Dre.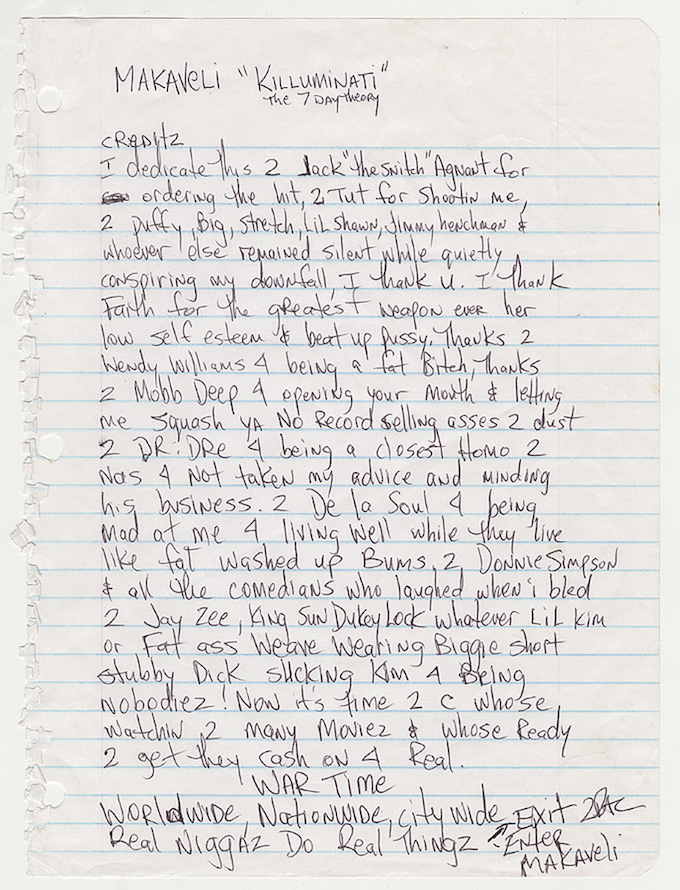 As Genius reports, the note appears to reference his 1994 shooting in the lobby of Quad Recording Studios in Manhattan — he calls out Biggie, Diddy and Jimmy Henchman, among others, for "remain[ing] silent while quietly conspiring my downfall." He also calls out Mobb Deep and De La Soul for their paltry record sales in comparison to him, calls Wendy Williams a "fat bitch" and dredges up other beef against basically everyone else in rap at the time. Oh, and he refers to Dr Dre as a "closet homo."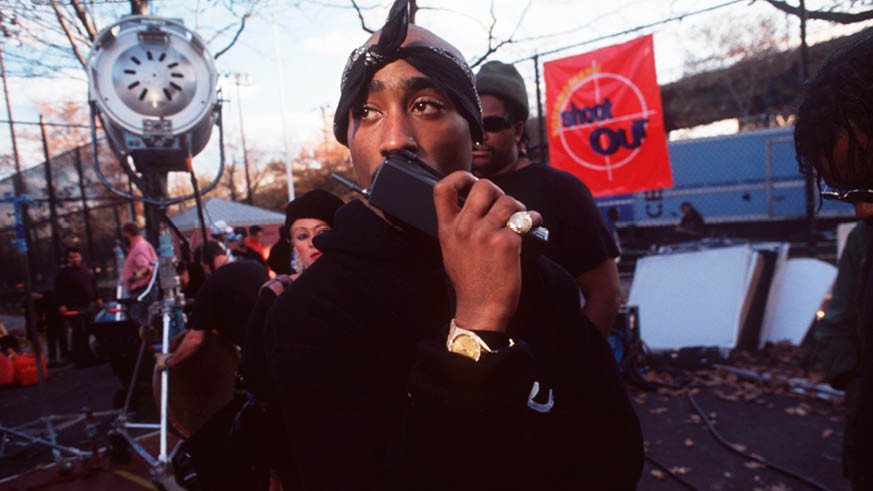 That's not all — on the same album in "Toss It Up," Tupac questioned Dr Dre's sexuality again. Per Genius —
No longer Dre Day: arrivederci

Blown and forgotten, rotten for plotting Child's Play

Check your sexuality, as fruity as this Alize

Quick to jump ship, punk trick, what a dumb move

Cross Death Row, now who you gonna run to?
The handwritten liner notes, which come from a close family friend of Tupac's, are being auctioned through Gotta Have Rock & Roll. The angry rant filled with epithets and homophobic and sexist insults will go on auction on Wednesday, April 11. The starting bid is $30,000.