Ever since Netflix and Hulu's warring Fyre Festival documentaries were released, viewers have been left wondering what was next for festival organizer Billy McFarland. The alleged fraudster went into debt (and prison) after the viral sensation. Meanwhile, his company Fyre Festival LLC declared bankruptcy. The Fyre Festival case is now trying to eke its way through the legal system and a new report suggests that Kendall Jenner's company can be subpoenaed. The question is, will Jenner be subpoenaed?
Is Kendall Jenner really going to get subpoenaed in Fyre Festival case?
According to CNN, a federal judge ruled on Monday that Kendall Jenner Inc., IMG Models and DNA Model Management must comply with any and all legal subpoenas issued for the case. This means that, if either the prosecution or the defense wants to seek anything having to do with their involvement in the Fyre Festival, they can. But does this mean that Jenner herself can be subpoenaed for Fyre Festival case? It turns out… yes.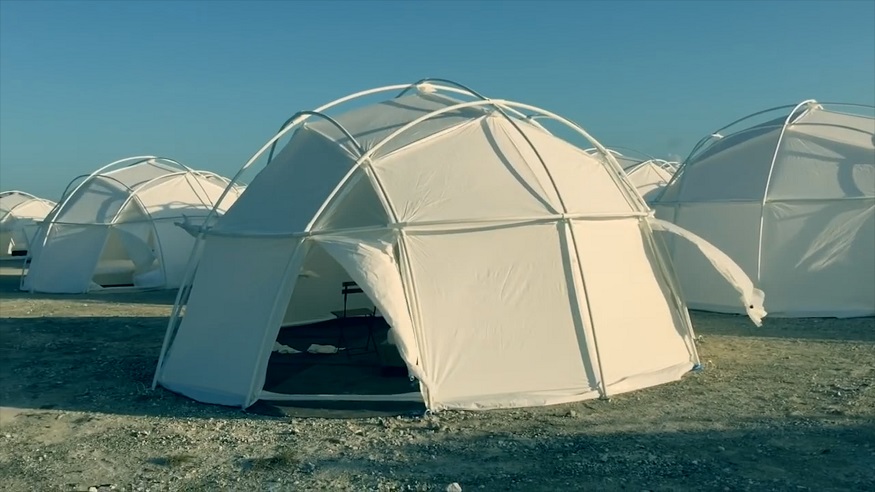 Jenner appeared in a stylish video that was used to promote attendance at the Fyre Festival. Other celebrity models like Emily Ratajkowski, Hailey Bieber and Bella Hadid also appeared in the video and spent time promoting the event on social media. Their numerous Facebook, Twitter and Instagram posts used videos and images to highlight the event and everything McFarland's team claimed it would include.
What's the Fyre Festival case all about?
The federal court's ruling specifically regards the agencies who oversaw the models' involvement with the Fyre Festival. However, considering just how much money was lost in McFarland's fraud, this particular Fyre Festival case may actually choose to subpoena Jenner herself. What's more, she and the other models named may have to refund the sizable payments they were given by McFarland's now bankrupt company in order to promote the event.
Should Jenner have to appear in bankruptcy court over the matter, don't expect a media circus quite as large the ones generated by the documentaries or the event itself.