Is Laura Prepon married? The 38-year-old is best known for her roles in That '70s Show as Donna Pinciotti and Orange is the New Black as Alex Vause. But what do those matter? Is the lady single or what, man?
Who is Laura Prepon's Husband?
Laura Prepon has been engaged to fiance Ben Foster since the fall of 2016. The couple has known each other since they were 18, having met through That '70s Show co-star and fellow Scientologist Danny Masterson.
After what could only be referred to by a gossip site as a "whirlwind romance," Prepon showed off her blingy engagement ring as the two made their red carpet debut as a couple at the Los Angeles premiere of The Girl on the Train last October. They were first seen hanging in July of that year, where they got cozy at the Ugly Mug pub in Cape May, New Jersey. An onlooker described them as both "talking and laughing." Wow!
Prepon previously dated Christopher Masterson — brother of Danny — from 1999 to 2007. She also dated Greek alum Scott Michael Foster from 2008 to 2013.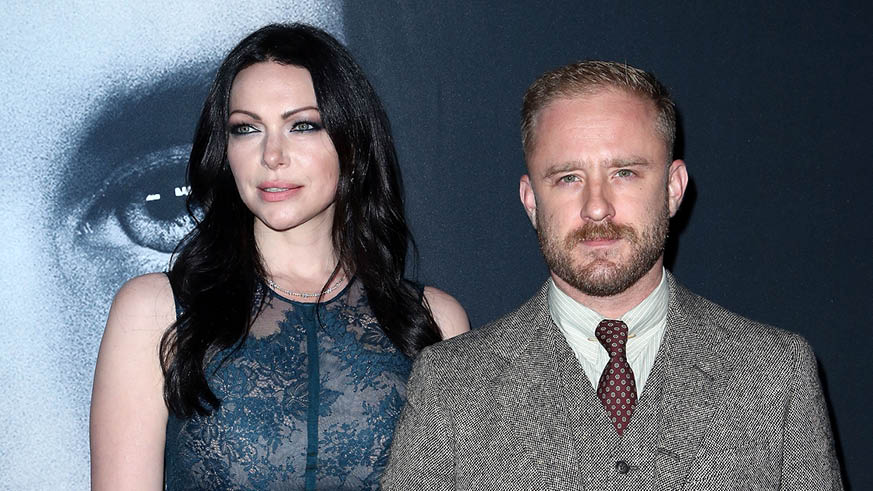 Foster was most recently linked to Robin Wright. The two met on the set of the 2011 drama, Rampart, and got engaged in January 2014. Then they called off their engagement that November, rekindled the following January, and split again in August 2015.
The couple share a daughter together, who was born in August 2017.
Although Prepon is admittedly very private, the actress opened up about her pregnancy cravings while she was still full of fetus during an appearance on Live with Kelly and Ryan last June:
"It's kind of weird, 'cause it sneaks up on you, where you're like, 'I can't believe it's been eight months already,' but then you're like, 'Oh my God, she needs to come out already.'"
She also opened up about the joy of creating life with Us Weekly, calling the experience "incredible." "I'm creating life, and it's so incredible. I'm so ecstatic for this experience, but you go through so many changes," she said. "We've been in the Pacific Northwest, keeping it low-key. I'm a very private person."