In the fall of 2012, MTV's Catfish first graced our TV screens. We were introduced to co-hosts Max Joseph and Nev Schulman, the iconic duo who fought to uncover the truth behind often deceptive online relationships. 
Joseph, otherwise known as Schulman's grey-haired, artsy (as can be) sidekick, announced Wednesday that he'll be stepping down after season 7 concludes this month.
Ultimately, Joseph just wants to focus on his other passion: filmmaking.
Max Joseph on leaving MTV's Catfish
In a statement posted to Twitter, Joseph, 36, wrote: "Hey guys, the time has come, sadly, for me to move on from Catfish. Working on this show for the last seven years has been one of the most meaningful experiences of my life. I've learned a lot about myself, my country and human nature in general."
Joseph went on to say that he's been "straddling two careers as TV host and filmmaker and, while this level of busy-ness is a dream come true, my life can no longer sustain it."
"With Catfish still going strong after 7 seasons, 115 episodes, 31 specials and showing no sign of slowing down, I feel it is finally the time for me to make my exit," Joseph concluded. You can check out his portfolio of work (that he'll be adding to soon) here.
View Joseph's full statement below:
Hey guys, the time has come, sadly, for me to leave Catfish… pic.twitter.com/w21HFsfiz9

— Max Joseph (@maxjoseph) August 8, 2018
Nev Schulman on Max Joseph leaving MTV's Catfish
Schulman, 33, issued a statement regarding Joseph's departure from the show.
"Working with Max on Catfish has been one of the most meaningful experiences of my life," he said. "What started as a casual friendship quickly turned into a brotherhood."
"Max isn't just a co-host, he's a partner," Schulman continued. "His ability to listen, empathize and advise is astounding. Nobody cuts through the noise and dishes the hard truth better than he does. I'm going to miss him a lot. He's my best friend and one of the best colleagues anyone could hope for."
Apparently, there was some confusion, because Schulman clarified an hour after he posted his remarks, "FYI Max is not dead. He's just leaving the show. Sorry." 
It is with a very heavy heart, that all of us at the #catfish family say goodbye to @maxjoseph – Good luck Max, love you brother. pic.twitter.com/is2b4PDOsd

— Nev Schulman (@NevSchulman) August 8, 2018
In May, production of MTV's Catfish was halted for an internal investigation of sexual misconduct claims against Schulman.
Ayissha Morgan, a woman who appeared on season 4 of MTV's Catfish, originally posted a video claiming that Schulman harassed her during production. Schulman denied these allegations, and the network announced in late June that they were resuming with the show. The allegations, MTV said in a statement, were "not credible and without merit."
Joseph's final episode as co-host will air on August 22.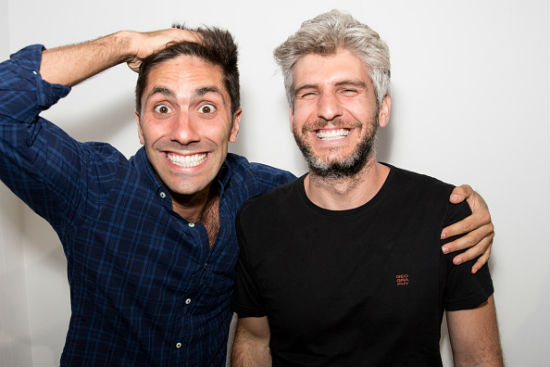 Joseph told Metro back in 2013 that, in terms of love stories on MTV's Catfish, "We're always rooting for the happy ending." Even though the co-hosts will no longer share a screen, we have no doubt that the Max and Nev bromance will persist on.