Riverdale has given fans the dynamic duo Betty Copper and Veronica Lodge (or, better know as "B and V"), the Black Hood, the always-red-lipped Cheryl Blossom and disturbing family dynamics you've probably spent hours trying to dictate to your friends. Season 2 has been a wild ride so far, and the CW favorite isn't over yet. We wouldn't blame you if you were itching to know where to catch up on all the action. Is Riverdale on Hulu? We've got you covered.
It didn't take long for girl-next-door Betty to reveal her true complexity as a young woman struggling with inner demons. "It's important for me playing this role to acknowledge the anxieties and stress within her," actress Lili Reinhart told NME.com in February.
Reinhart's real-life and TV boyfriend, 25-year-old Cole Sprouse, talks about playing Jughead Jones in this second season: "He was this dorky, loveable outsider from season one who's now been dealt a horrible hand of cards, and is really, truly a victim of circumstance. Everyone can identify with that."
Camila Mendes, aka Veronica, said that it's important for the show to cover deeper subjects "because we have to take responsibility for our young viewers, and tell important stories." And whether it's date rape, drugs (i.e. Jingle Jangle), mental health or prejudice against homosexuality, Riverdale is diving into these topics head on.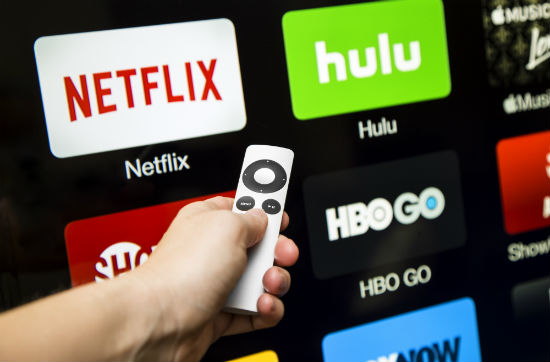 Is Riverdale on Hulu? I'm dying to know
Is Riverdale on Hulu? Unfortunately, you can't watch the show with Hulu's regular service. But there's good news: depending on where you live, subscribers to Hulu Live TV ($39.99 per month) will have access to CW's live stream when the Riverdale episodes air on Wednesdays at 8:00 p.m. EST.
If you live in the following cities you'll be able to watch Riverdale through Hulu Live: Philadelphia, San Francisco, Atlanta, Tampa, Detroit, Seattle, Sacramento and Pittsburgh. According to Variety, Hulu will be extending this offer to other areas shortly. To check if you get CW Network streamed through Hulu Live TV, you can click here and enter your zip code.
So, is Riverdale on Hulu? Yes, but with a catch. And to those lucky members living in the eight markets currently with access to the show on Hulu Live TV, we applaud you. But, cheer up: there's another episode on CW tonight.