Investigative journalist Ronan Farrow's name has been in the new frequently over the past couple of years, first with his reports for The New Yorker on powerful men accused of sexual assault, like Harvey Weinstein. His recent reporting on Judge Brett Kavanaugh's second sexaul misconduct accuser, Deborah Ramirez.
If his last name sounds familiar, you're right: Actress Mia Farrow shares a last name with Ronan Farrow. Do they share DNA, too?
Is Ronan Farrow related to Mia Farrow?
Farrow is a pretty rare last name, so it's natural to wonder if famous people with the same last name are related.
The answer is yes, Ronan Farrow and Mia Farrow are related — she's his mother.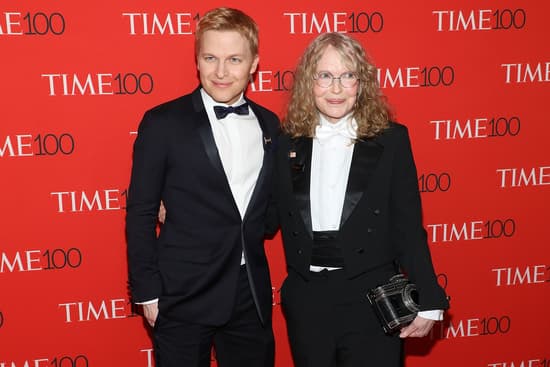 Satchel Ronan O'Sullivan Farrow was born on December 19, 1987, to The Great Gatsby actress and director Woody Allen. He's the couple's only biological child, but also has 13 brothers and sisters from his parents, both biological and adopted.
Ronan credits his actress mother with instilling a sense of social justice into him at an early age.
"I was raised with an extraordinary sense of public service by a strong, working single mom who withstood all of that and was incredibly principled about standing by her kids and defending them," he told NPR's All Things Considered.
Is Ronan Farrow really Woody Allen's son?
The question of who is really Ronan Farrow's father has been asked his whole life. The blonde, blue-eyed journalist looks like his mother — and some say he resembles Frank Sinatra, Mia Farrow's ex-husband.
Even Mia Farrow isn't entirely sure of paternity. She once told Vanity Fair that Sinatra could "possibly" be Sinatra's biological son because their relationship didn't even after they divorced in the 1960s.
Even Allen isn't quite sure.
"In my opinion, he's my child," Allen said earlier this year. "I think he is, but I wouldn't bet my life on it. I paid for child support for him for his whole childhood, and I don't think that's very fair if he's not mine. Also she represented herself as a faithful person, and she certainly wasn't. Whether she actually became pregnant in an affair she had…"