Starbucks is making big changes after two black Starbucks patrons were arrested in Philadelphia. The store first announced that the bathrooms are now open to anyone "regardless of whether they make a purchase," then closed for several hours last week for racial bias training.
Now, a social media post circulating the web shows yet another big change by the Seattle-based chain. According to the post, CEO Kevin Johnson announced that "patrons of color" can automatically move to the head of the line at all Starbucks stores.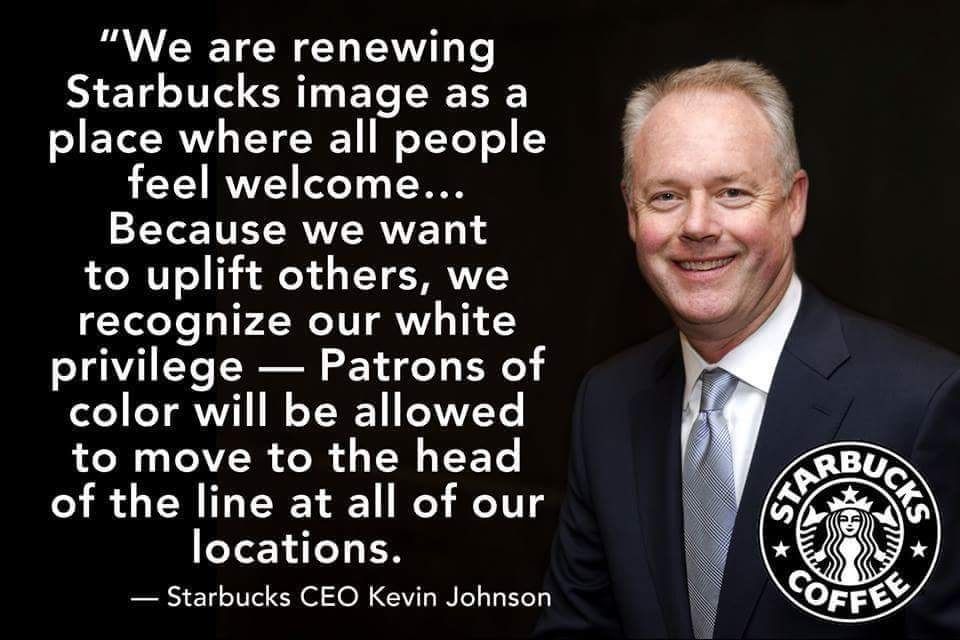 "We are renewing Starbucks image as a place where all people feel welcome … Because we want to uplift others, we recognize our white privilege – Patrons of color will be allowed to move to the head of the line at all of our locations," Johnson purportedly said.
The problem? Like many things on social media, it's just not true.
Starbucks 'patrons of color' hoax spreads
The Starbucks CEO has made several comments on ways Starbucks is working to address past issues — like the Philadelphia incident — and keep them from happening again in the future.
"In the weeks and months ahead, we'll address different forms of bias and all aspects of human traits. All customers deserve our respect and fair treatment. We will invest in our teams so they can deliver a great experience to every customer who comes through our doors," Starbucks tweeted on May 29.
Though Starbucks says the April incident hasn't affected sales, some people are still avoiding the chain.
"I haven't been in a Starbucks since this happened," said Paula T. Edgar, Esq., told Metro. "I, as a consumer, want to hold companies that I give money to accountable. I wasn't going to go back until after this, to see whether it was a lot of lip service."
Other Starbucks hoaxes to ignore
The fake "patrons of color" comment is one in a long line of hoaxes involving Starbucks. In May, a photo of a Starbucks sign that said the chain was "closed today to educate white people about their racism" went viral — a sign that Starbucks said was fake.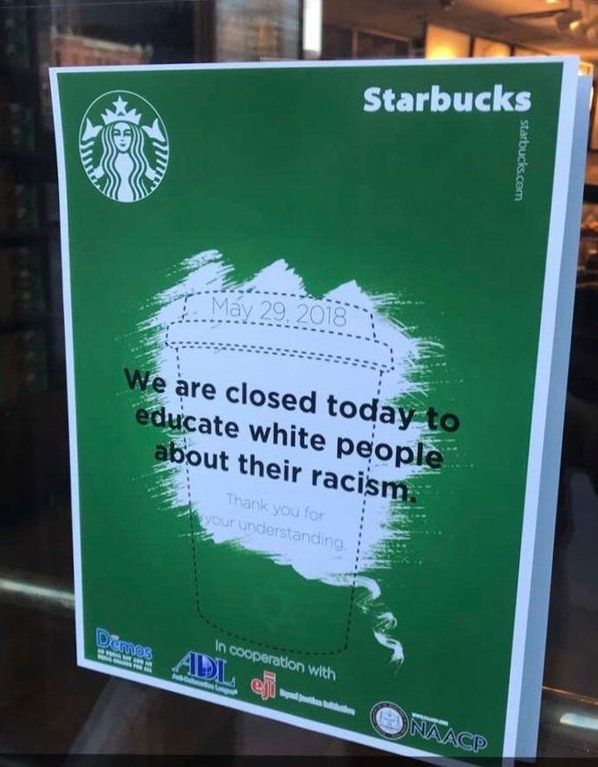 In January 2017, the #refugeeswelcome hashtag spread on social media asking citizens to give the name "Aloha Snackbar" to Starbucks baristas to receive a free coffee. The term — seemingly a play on the Islamic phrase Allahu Akbar — was another hoax, as was a so-called "Dreamer Day" that said undocumented immigrants could receive a free drink on a certain day.
@Starbucks Is this legit? pic.twitter.com/5uGpUAqQ2H

— ProudAmericanGirl (@01ProudAmerican) August 3, 2017
Why are there so many Starbucks hoaxes? It's simple: People love Starbucks coffee, so the trolls who start them know they'll spread rapidly. Add controversy based on recent events and it's the recipe for a tasty hoax.
So no, Starbucks isn't letting anyone skip the line or get free coffee based on race or citizenship status. It's best to just check the company's official Twitter and Facebook pages to get the latest information on promotions and policy changes.