As much as gravy really turns your Thanksgiving meal into one giant sloppy symphony of deliciousness, having the right balance of caffeine before and after your meal can help you make sure that your brain cells are churning at the right speed to suffer through some of the awkward conversations around the dinner table. This is a base you really want to have covered as you go into this marathon of both eating and eating your words around the family. As you may find yourself in a tryptophan coma looking up from your plate after scarfing down thirds and listening to your aunt Gertrude spouting out conspiracy theories while wondering is Starbucks open on Thanksgiving? Well, we made it our quest to find this information out before the big day arrives.    
Is Starbucks open on Thanksgiving?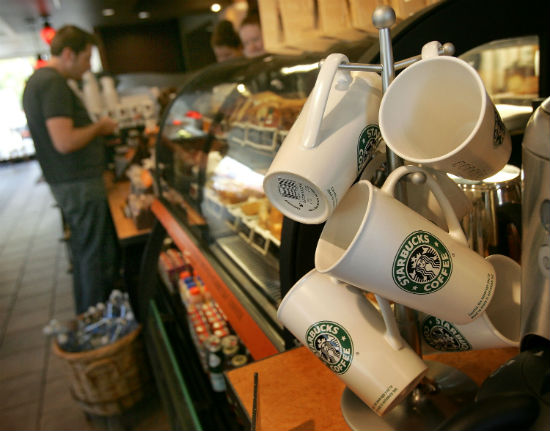 Is Starbucks on Thanksgiving? Photo: Getty Images
While you can always see about brewing a couple of fresh pots throughout the day, knowing if Starbucks will be slinging out Frappucinos at a time where you "need to take a little walk" might be the thing that helps you pull through the holiday without dozing off until New Years. So, is Starbucks open on Thanksgiving? We thought we would reach out to the source to find out. 
"Starbucks stores are a gathering place for the entire community and customers use our stores to connect over coffee in different ways every day," explained a woman named Sarah with the Starbucks Media Relations Team over a very pleasant email exchange. "We are happy to welcome customers on Thanksgiving in select store locations. Store hours vary by location, and stores may occasionally adjust their hours based on business and customer needs."
Is Starbucks open on Thanksgiving? As it stands, all Starbucks locations across the country will, in fact, be open on Thanksgiving. But depending on how good understanding the manager at each is, the length of time they will keep their baristas away from their family dinners will change with every location. As frustrating as not knowing may be, Starbucks understands and has created their own location tracker site that will include updated hours for every store. To find yours, just simply add your address to the search bar and watch as a million little dots appear on the map. 
So, find your local Starbucks. Set an alarm on your phone to an hour before they close and get your fix this Thanksgiving.