Is Taylor Schilling married? Does it even matter? There's a great deal going on in our world — like wars, famine and Donald Trump, Jr. maybe cheating on his wife with former Danity Kane member Aubrey O'Day — but there's one question that rises from the ashes, like a phoenix. Is Taylor Schilling married, or dating someone, or single? Well, it's about time we looked into it. Don't you think?
Is Taylor Schilling married?
Nope.
Who is Taylor Schilling dating?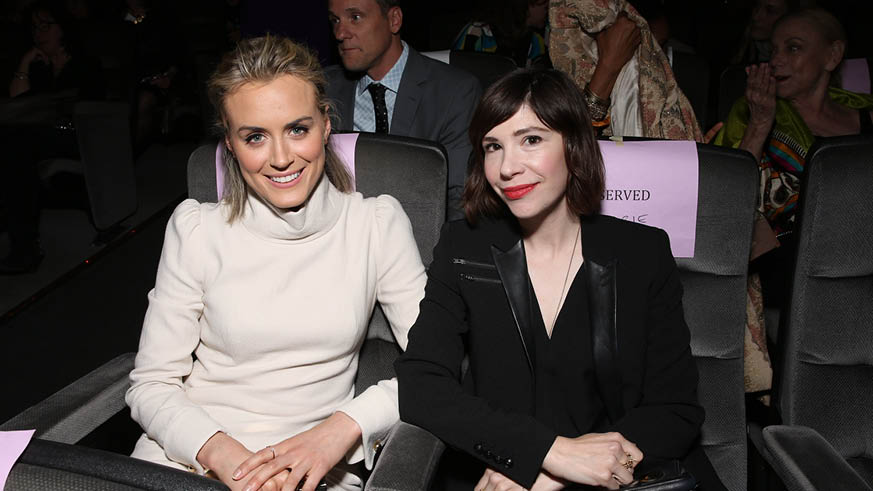 The Orange is the New Black star was most recently linked to Carrie Brownstein, who you either know from Sleater-Kinney or Portlandia.  The pair managed to keep their romance under the radar during the summer of 2015. The following year, Schilling told People she was single.
"If I was in a relationship I was happy with, I'd love to talk about it," she told the magazine. "But I don't like to date. It takes a lot for me to be into somebody. By default I'm a monogamist. I want a partner in crime."
In February, Schilling told Gotham Magazine that she has a boyfriend who-must-not-be-named living in Gowanus in Brooklyn. For those of you not familiar, Gowanus is an industrial part of town that is both very hip and possibly a toxic wasteland.
"I'm not gonna talk about it, but someone special does live in Gowanus. It's full of special people. It's a special place." OK!
About her sexuality, the 33-year-old says she can't be labeled. "I've had very serious relationships with lots of people, and I'm a very expansive human," she told the magazine. "I really don't fit into a box – that's too reductive. But I've had wonderful relationships… I've had a lot of love, and I don't have any qualms about where it comes from." Cool beans, fam.