The first season of The Conners comes to a close on Tuesday night. Will The Conners season 2 get the green light from ABC?
When the network's Roseanne revival was summarily canceled following the titular star's racist tweet about Valerie Jarrett, audiences were left wondering what was going to happen. Would ABC find a way to keep the story going without Roseanne Barr? Would they just drop it, despite the revival's massive ratings success? Obviously, they went with the former and retooled the revival as The Conners, a new series about the family in the wake of Roseanne's character's death.
Is The Conners season 2 going to happen?
As Deadline reported soon after the premiere back in October, The Conners is racking up far less viewing numbers than its Roseanne-full predecessor. Whether this is due to the outcry over Roseanne's initial tweet and the backlash ABC endured for firing her, or just poor quality TV, no one really seems to know. But what is crystal clear is this: audiences just aren't as interested in The Conners as they were in the initial Roseanne revival.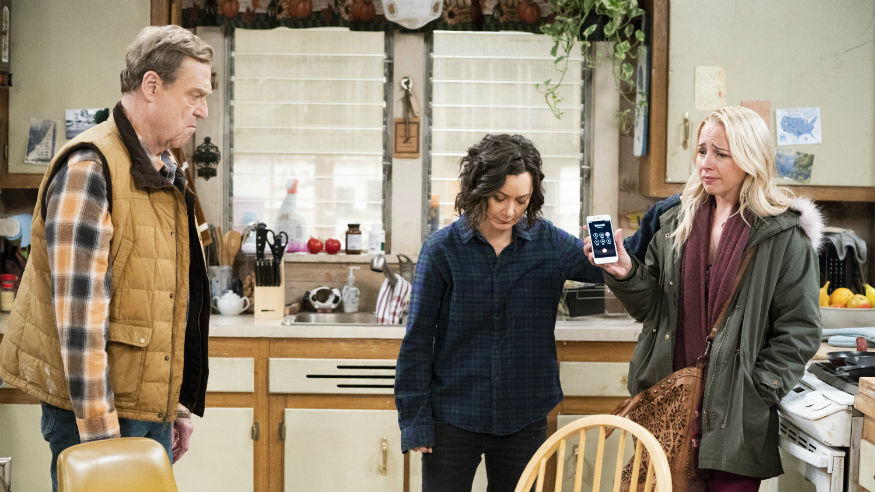 With the first season finale airing Tuesday and no renewal decision from ABC just yet, it's anyone's guess as to what will happen. Of course, not to be outdone, the show's 11th and final episode so far packs plenty of big revelations and twists to keep viewers interested. "We Continue to Truck" sees Darlene (Sara Gilbert) grappling with a possible move, Jackie (Laurie Metcalf) going back to alcohol after a brief moment of sobriety and Dan (John Goodman) dropping some alarming news on the family.
Here's what we know about The Conners season 2
In other words, The Conners season 1 finale is designed to keep audiences on the edge of their seats and wanting more from a potential second season. Since ABC hasn't publicly commented on the possibility, however, everyone will just have to wait and see what, if anything, is going to happen to Roseanne's survivors following Tuesday's episode.
The Conners season 1 finale airs Tuesday at 8 p.m. ET on ABC.