Whether you're desperately trying to catch up before the midseason premiere or yearning for past seasons featuring some of your favorite characters that have since been killed off, there are tons of reasons to wonder is The Walking Dead on Netflix?
The hit AMC show about post-apocalyptic America is downright addictive, which is just one of the many reasons the series has claimed a top spot among primetime offerings. One of the other major factors is the high level of acting and script writing that go into each season — that's why it's so easy to get hung up on a character even after the creator and producers kill them off.
Lucky you for, those characters live on thanks to our ability to watch The Walking Dead online, and it's only natural to think of the popular streaming service as go-to number one for rewatching old episodes.
So, is The Walking Dead on Netflix?
When it comes to answering that burning question is The Walking Dead on Netflix, it's more complicated than you might hope. After all, many of you are probably looking for episodes from the latest season — especially if you want to refresh yourself on all the different subplots before the midseason premiere airs in February.
So there's the catch. Yes, you can catch up on The Walking Dead on Netflix, but only seasons one through seven are currently available through the show's hub on the streaming service. If you're looking to catch up on the front half of season eight, you're going to have to wait or catch reruns on AMC leading up to the midseason premiere.
When can you watch season 8 of The Walking Dead on Netflix?
Although season 8 of the hit AMC show kicked off all the way back on October 22, 2017, it's not currently one of the streaming options for The Walking Dead on Netflix — and fans watching the show through the streaming service are going to be waiting a while.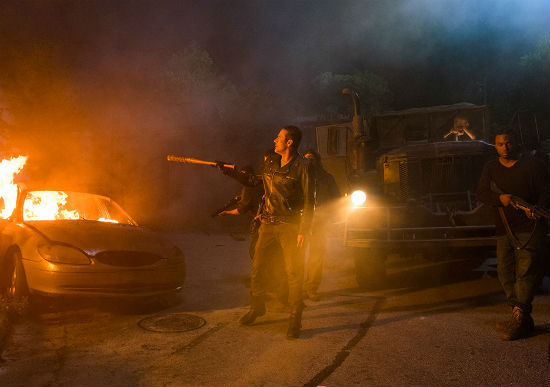 Season eight isn't currently part of the offerings of The Walking Dead on Netflix in either the US or the UK and won't be until the entire season airs on AMC. But, don't expect the season to pop onto your Netflix feed the weekend after the season wraps up. Season seven wasn't available on the platform until September 2017 even though it ended on AMC in spring 2017. So, is The Walking Dead on Netflix? Yes and no, but check back in fall if you're looking for season eight and do your best to avoid spoilers until then.