Does coffee cause cancer? The question is enough to strike fear in the hearts of every Starbucks enthusiast.
The Council for Education and Research on Toxics (CERT) wants the coffee chain — and every other store and restaurant that sells the wake-up juice — to warn customers that coffee contains a carcinogen known as acrylamide.
The CERT lawsuit stems from California's Prop 65, a "right to know" law that requires disclosure of products that contain known carcinogens, including acrylamide.
What is acrylamide?
Acrylamide isn't widely known, but is a substance that forms naturally when sugars react with asparagine, an amino acid, when cooked above 248 degrees. It also gives taste to many baked, fried and toasted foods, including coffee.
And it's shown to cause cancer in lab rats when consumed in large amounts — so large that you'd probably never be able to drink that much.
"Based on the animal studies, you would have to drink probably over 100 cups of coffee a day in order to get to that dangerous dose," Stanley Omaye, a professor of nutrition and toxicology at the University of Nevada, told Chemistry World.
Or as Robert A. Weinberg, an oncologist at the Massachusetts Institute of Technology, told the Los Angeles Times: "Coffee is connected to cancer development by the fact that coffee is sometimes drunk by living people and only living people develop cancer."
So, does coffee cause cancer, or can coffee reduce risk of cancer?
It might be able to reduce your risk of cancer. Maybe.
One study published in 2017 in the International Journal of Cancer found that of the 6,989 Italian men age 50 or older studied, those who consumed at least three cups of Italian-style coffee a day had 53 percent lower risk of developing cancer when compared to men who had fewer than three cups a day.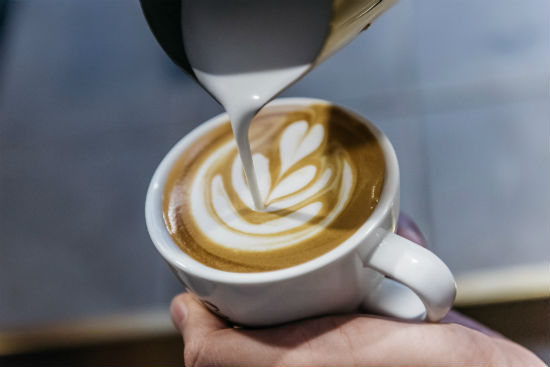 Similar studies have shown positive correlations between coffee consumption and risk for developing stomach, pancreatic, lung, breast and ovarian cancer, but does coffee cause cancer? A 2017 meta-analysis found that there is no definitive association between the amount of coffee we drink and risk for developing — or not developing — cancer.
So while coffee might taste delicious and possibly provides health benefits, there's no way to answer the question does coffee cause cancer (at least right now).
But there might still be warnings put on your coffee, especially if CERT wins the labeling lawsuit — and some companies are already adding warning labels to avoid legal trouble.