Halloween has always been a time for laughter for Danny Elfman.
"Halloween was freedom," recalls the composer of growing up in Los Angeles. "In my neighborhood, parents didn't go out with us. It was the night when the kids took over, and the fact that you're in costume, so you're in character, made it even more special and more fun."
Combine that with a childhood full of weekly double features of monster, sci-fi and fantasy films, and it explains a lot about the buoyant and curious feel of his scores for movies like Beetlejuice, Edward Scissorhands and The Nightmare Before Christmas. 
"My first favorite scary movie was The Beast of Five Fingers — I must've been 6," he says. "When we watched the monster movies, we weren't really scared — we were fun scared. We'd get scared and we'd laugh."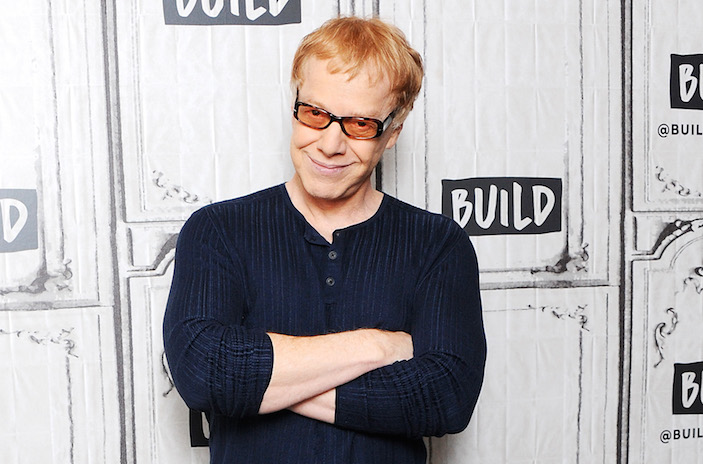 That gentle approach is what made Nightmare Before Christmas essential watching this time of year since it premiered in 1993. This year, you can do one better at Nightmare Before Christmas Live, coming to Barclays Center on Dec 6 & 7, a screening of the film accompanied by a live musical score starring the original voices of Elfman as Jack Skellington, Catherine O'Hara as Sally and Ken Page as Oogie Boogie.  
"It's really an interesting challenge," he says, for both him and the full orchestra. "The music almost never stops; there is probably not music in one minute of a 75-minute film."
For the encore, Elfman likes to treat the audience to his own version of Oogie Boogie's Song, but otherwise "we're really not about reimagining the songs. This show is really true to Nightmare Before Christmas."
Inside the making of Nightmare Before Christmas
Though the premise is wildly outlandish — that anyone would think they can do Christmas better than Santa Claus! — Elfman says the idea of a town where it was always Halloween appealed to him immediately.
Writing the music happened in one frenzied month as Burton brought him character sketches and told him bits of the story in poem form. (Beetlejuice screenwriter Caroline Thompson would go on to write the script.)
"We did it very quickly, we wrote all 10 songs in 30 days," he says. "When I wrote the first draft, we went into the studio and did an all-nighter where I sang all the parts to all the songs except for Sally."
In that halcyon process, Elfman realized he'd have to have more of a role than just composer. "At a certain point I was like, 'Tiiiim, I'm really kind of starting to like singing these songs.' And he's like, 'Yeah, yeah, you'll sing them.'"
The 'miracle' movie
Though it's a classic now, Nightmare was such a departure for Disney that "it was a miracle it got made then because it's so weird," he recalls. "Disney, when they first previewed it, had no idea what it was or what to do with it."
Elfman recalls every journalist during his original junket saying that the film might be too scary for kids — even though his audience while writing it was not just creator/producer Tim Burton but his then 10-year-old daughter. "I tried out every song on her and all the pictures, and she was delighted with all of it." (He brushes off the scenes with Oogie Boogie as Santa being "inconvenienced" — let's agree Father Christmas can handle himself, hm?)
It also didn't look like any other animated film of its era like The Lion King, Beauty and the Beast and The Little Mermaid. "Coming into Nightmare Before Christmas, it was big culture shock: the style and the tone and what it was.
"The great irony," Elfman says, "is that generation after generation, friends and even strangers will send me videos of their 5- and 6-year-old kids singing songs from Nightmare. Now, it's considered a kids' thing!"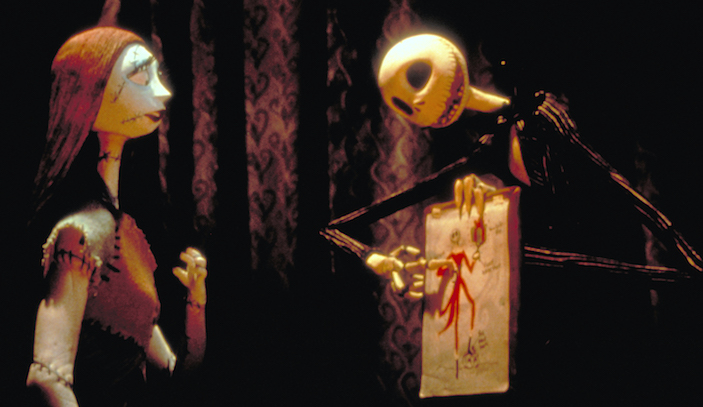 Is Nightmare Before Christmas a Halloween movie, or a Christmas movie?
Elfman prefers to stay diplomatic about the raging debate over which holiday the film belongs to. "It's a matter of interpretation," he allows, "but to me, it's a Halloween movie. But a lot of people consider it a Christmas movie, so it's both!"
Nightmare Before Christmas Live plays at Barclays Center on Dec. 6 & 7 at 8 p.m. Tickets are on sale now starting at $35.