Normally, there is nothing as meaningless for a sports fan than Week 4 of the NFL preseason. Not for Teddy Bridgewater and the New York Jets, though. 
While 1,000 players will be cut from rosters all around the NFL after this week's round of exhibition games, the Jets and their fans will keep a close eye on the 25-year-old quarterback, who is set to start against the Philadelphia Eagles on Thursday night. 
All signs right now are pointing to rookie quarterback Sam Darnold being named New York's starting quarterback for Week 1 of the regular season against the Detroit Lions. But Bridgewater will have one more chance to prove that he should be the No. 1 man under center for Gang Green to start the 2018 season. 
It would be quite the return to the field for the 25-year-old, whose career fell into question when he suffered a gruesome leg injury prior to the start of the 2016 season that saw his development as an All-Pro passer for the Minnesota Vikings derailed. 
Since the end of the 2015 season, he's attempted just two passes in a regular-season game. 
After signing a one-year deal with the Jets this offseason, though, Bridgewater has performed admirably if not impressively. In his three preseason outings in August, he's completed over 70-percent of his passes (28-of-38) for 316 yards, two touchdowns and one interception.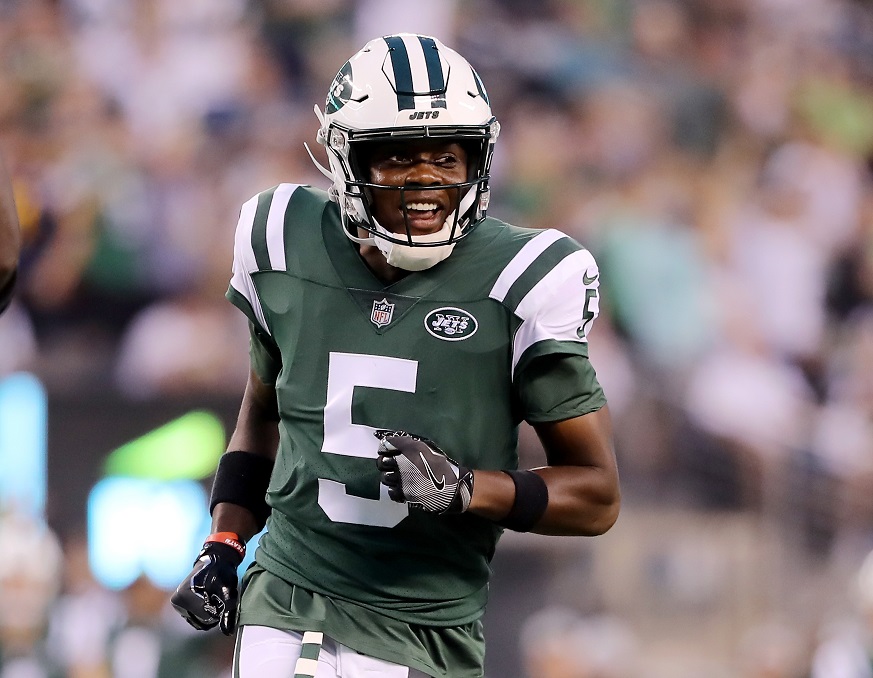 It's made Josh McCown, the 38-year-old veteran who remarkably led the Jets to five wins last year in a career season, likely cemented in the third spot of the depth chart. 
That's only if Bridgewater remains a Jet. 
While the market is dormant for now, the chances of Bridgewater being traded in the next few months are good. There are plenty of teams that could be in the quarterback market that would see Bridgewater as a promising option. 
The team they're playing Thursday night, the Eagles, could very well use him for depth purposes given the uncertain statuses of Nick Foles and Carson Wentz heading into the season. However, the need for him will likely increase once the injury bug sweeps its way through depth charts around the league, which could make him a hot commodity earlier this fall.