How's Quentin Tarantino's R-rated Star Trek film — that's presumably gory and most likely set to feature some sort of intergalactic space Nazis — shaping up? While chatting about his latest film, Gemini, John Cho (aka Sulu) offered an update on the upcoming film.
In December, news broke that Tarantino was yearning to work on a Star Trek movie. Deadline reported that the Hateful Eight scribe had pitched a Star Trek film to JJ Abrams and Paramount, who agreed to his terms — most importantly, that the film be an R-rated romp. Soon after, more details emerged at warp speed. Mark L. Smith, who wrote The Revenant, was eventually chosen to pen the venture, based on a concept by Tarantino. Tarantino himself hopes to direct. It'll basically be the Enterprise like nobody has ever seen it. You know, with glorified violence and a conventionally attractive, well known actor making a comeback, playing some wronged person seeking revenge and justice. But in space!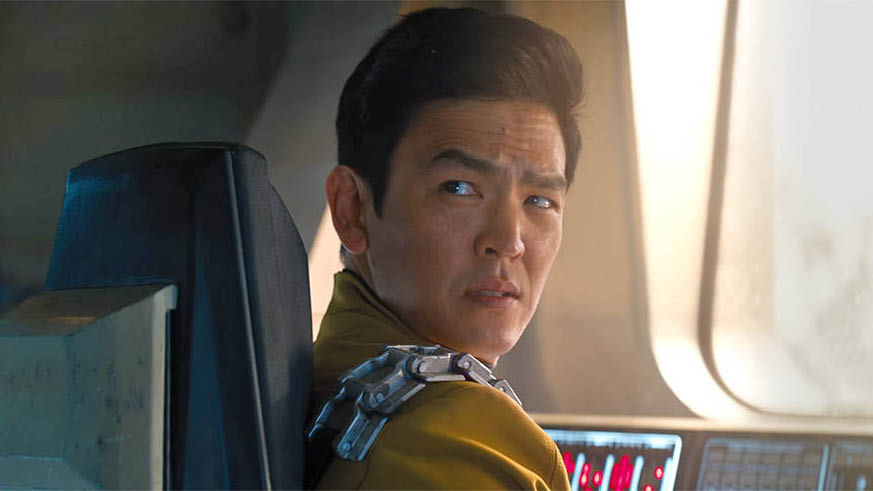 Either way, Cho — who has starred as Sulu in Star Trek (2009), Star Trek: Into Darkness (2013) and Star Trek: Beyond (2016) — seems to be looking forward to it. He just, well, doesn't know a ton about it.
"I don't know anything about it," he admitted. "It's pretty juicy, the idea. He's a great filmmaker."
His Gemini costar, Lola Kirke, chimed in, "It'll probably star Leonardo DiCaprio! And Brad Pitt as Sulu."
Leonardo DiCaprio and Brad Pitt in career defining roles as, oh, I don't know,  villainous space cowboys at odds with the crew of the Enterprise? Sure, OK!