When was the last time that such an obscure B-list action movie character spawned such an enjoyable franchise as the "John Wick" series? The first film seemingly came out of nowhere to not only win over fans and critics alike but also resurrect Keanu Reeves as one of our greatest living action stars. The movie was such a hit because it asked the immortal question: if you were a retired hitman and a gang of Russian mobsters killed your dog and stole your car, how many of them would you brutally murder? Luckily for us, it was a lot, and Wick continued to kick ass in the film's follow up John Wick Chapter 2. Now that the next chapter in the saga is currently being filmed, let's go over everything you need to know about John Wick Chapter 3.
John Wick 3 plot
John has nowhere left to go
If you have not seen any of the John Wick movies, do yourself a favor and go watch them now before reading ahead. There will be spoilers! Okay, now that you've caught up let's get into it…
The second movie ends with John killing Italian mobster Santino D'Antonio and because of this, he now has a price tag on his head. This would just be business as usual for our hero, but because he popped D'Antonio inside of the "Assassin Hotel" the Continental where there is a strict no business rule, John Wick can no longer seek asylum from the trained killers who are looking to collect on his corpse.
Who knows where John will end up in John Wick Chapter 3, but chances are the John Wick 3 plot will include a fair amount of intense shootouts from different locations around the world. Even if he could go home, his New Jersey mansion was blown to smithereens by a pissed off D'Antonio in the second film. Maybe John and his new pitbull will be relaxing oceanside with a tiki drink and huge glop of suntan lotion on his face? I can see the title now, John Wick Chapter 3: How John Wick Got his Groove Back.
While that's a great scenario to imagine, it's more likely that he'll be fighting for his life and shooting goons in the head in some cold and bleak part of the world.
A lot of people will die
In the last film, D'Antonio told John that he is no longer killing for the right reasons and that he is just addicted to vengeance. Whether he is right or wrong, all we know is that John Wick does not like it when people kill his dog, let alone come after him. If we can bet on anything, a lot of nameless henchmen will be completely tuned up in creative ways in John Wick Chapter 3. 
John Wick 3 cast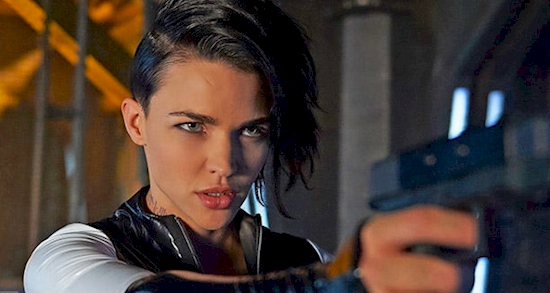 [Photo: Summit Entertainment]
Expect to see more of Ruby Rose
One of the standout characters from the last film was Ruby Rose's mute assassin for D'Antonio, Ares. Her stone cold dangerous demeanor was one of the high points of John Wick Chapter 2 and in their final showdown, John decided to spare her life. When John left her after stabbing her in the chest, she signed "Be seeing you, John Wick," confirming she would be after him in the future and locking her place among the John Wick 3 cast.
This is a great setup for a possible will-they-won't-they situation John Wick Chapter 3 since we saw Ares pat down Wick in his initial meeting with D'Antonio and grab his butt. Maybe we could see some sparks fly in the new film?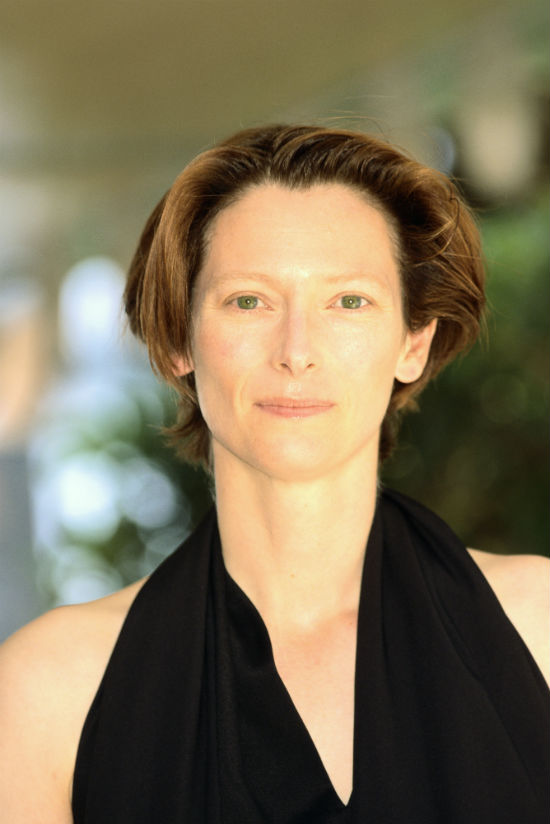 [Photo: Getty Images]
Will Tilda Swinton be in John Wick Chapter 3?!?!
When asked who he'd like to see in John Wick Chapter 3, Keanu Reeves told People Magazine that he would love to work with none other than the amazing Tilda Swinton.
"You know, I had the chance to work with her," Reeves said, adding, "I was in two films with her but had the chance to work with her once, I'm onboard with that. We run into each other once in a while socially out there in the world. She's a remarkable person and actress, so I'm all aboard with that!"
There are few details on the movie's IMDB page about who has cemented their spot in the John Wick 3 cast lineup, but since Reeves is also a producer on the film hopefully he can use his star power to snag her.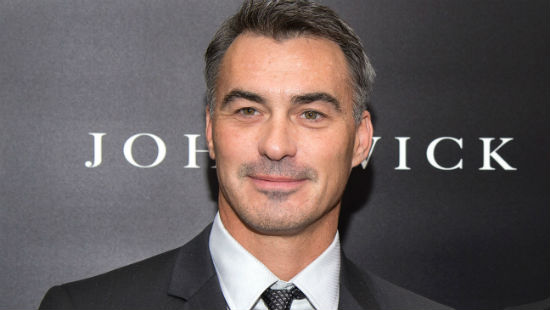 [Photo credit: Mike Pont/FilmMagic/Getty Images]
Chad Stahelski will be back to direct John Wick Chapter 3
That's right. The director of the first two films, Chad Stahelski will be back to lead the charge for John Wick Chapter 3. This should give fans high hopes as the former stunt coordinator is the secret ingredient to why the action scenes in the first two films worked soo well. If it ain't broke, don't fix it!   
John Wick 3 release date 
John Wick Chapter 3 has a tentative release date of May 17th, 2019. But since the movie just started filming last month, the exact date is still up in the air. 
UPDATE: John Wick 3 official trailer: 
Well the day has finally come, my fellow Wickheads (I'm trying that one out). The official trailer for John Wick: Chapter 3 – Parabellum is finally here in all of it's kickass bloody glory. In the trailer it has been revealed that Hale Barry and Anjelica Houston will have pretty prominent roles this time, and from further IMDB sleuthing we see that comedian Jason Mantzoukas will be playing the role of someone known as "Tick Tock Man". Exciting stuff! The film will be hitting theaters on May 17th, 2019 so that gives you some time to revisit the first two! 
John Wick: Chapter 3 — Parabellum: Offical trailer: