The U.S. Food and Drug Administration isn't taking too kindly to the popularity of JUUL and similar e-cigarettes. On Wednesday, the government agency announced that e-cigarette use (like JUUL addiction) is at "epidemic proportions" among teens and young adults — and they're not happy about it.
The FDA is giving JUUL — and companies that make similar devices like Vuse, Blu, MarkTen XL and Logic — 60 days to tell the agency what they're doing to keep e-cigarettes out of the hands of underage kids.
If they don't? The FDA might ban flavored vaping juices (like the JUUL nicotine pods) altogether to help keep kids from developing JUUL addiction.
The agency is already sending 1,300 warning letters to companies they've identified as selling e-cigarettes to minors, including 7-Eleven, Walgreens, Circle K and Shell gas stations. They've also issued fines to some stores, ranging anywhere from $280 to $11,200.
"E-cigs have become an almost ubiquitous — and dangerous — trend among teens," FDA chief Scott Gottlieb said in a statement. "The disturbing and accelerating trajectory of use we're seeing in youth, and the resulting path to addiction, must end. It's simply not tolerable."
"The FDA won't tolerate a whole generation of young people becoming addicted to nicotine as a tradeoff for enabling adults to have unfettered access to these same products," he added.
JUUL plans to introduce software to help users quit
JUUL is a $16-billion dollar business — and growing — but new technology the company will introduce in 2019 might cut into the figures in order to help those with JUUL addiction.
During TechCrunch Disrupt in San Francisco, JUUL Labs Chief Product Officer James Monsees said the company is planning to implement software that'll help users cut back, or even quit, their JUUL addiction "in the smoothest possible way."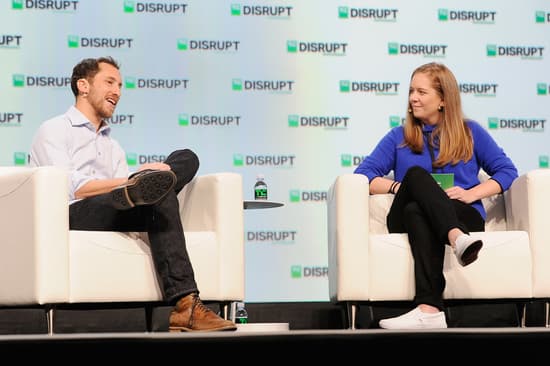 "There will be a machine learning algorithm that will smooth that out for you, so that you don't even have to really think about it," Monsees said.
JUUL has been sued by users and criticized by local governments for its addictive qualities. JUUL devices are also banned in Israel for being just as (if not more) addictive than other types of e-cigarettes and regular tobacco. The biggest users of JUUL's strong nicotine pods seems to be high school and college students who have coined a term for their obsession: juuling.
And the popularity put a target on JUUL's back — one they're actively trying to shake.
"JUUL Labs will work proactively with FDA in response to its request," a spokesperson for JUUL told the New York Times in a statement. "We are committed to preventing underage use of our product, and we want to be part of the solution in keeping e-cigarettes out of the hands of young people."
One way they plan to do that? Other specialized software designed to keep teen devices off the flash-drive-sized devices.
"Basically, it's two-factor authentication for Juul use," Monsees said, adding that if someone underage picks up a JUUL device, it won't work.