Despite a promising core of players centering around star big man Karl-Anthony Towns, a loaded Western Conference is ensuring that the Minnesota Timberwolves could never become a legitimate championship threat. 
It has posted the writing on the wall for star guard Jimmy Butler, who will likely leave sometime within the next year, whether that is via a trade or free agency seeing as he has a player option following the 2018-19 campaign. 
But Towns is also a free agent at the end of the season, albeit a restricted one, which allows the Timberwolves rights to retain him should another team submit an offer sheet. 
As one of the top young centers in basketball, Towns is an explosive offensive presence, averaging 21.6 points and 11.7 rebounds per game over his first three years in the league. 
While his defense has left much to be desired, there is no denying that he is a talent the organization can continue building around even though the Golden State Warriors and Houston Rockets are poised for one of the great rivalries in league history at the top of the conference. 
At the moment, it seems like just a matter of time before Towns and the Timberwolves can work out a contract extension that would secure him in Minnesota for the foreseeable future. But that doesn't mean there haven't been rumblings of a possible trade. 
Towns' strength-and-conditioning coach was fired following the 2017-18 season in which the Timberwolves were soundly beaten in five games by the Houston Rockets in the first round. Head coach Tom Thibodeau runs a tight ship and a poor showing in the playoffs coupled with Towns' defensive deficiencies possibly created tension in the relationship between player and organization, per ESPN's Brian Windhorst. 
It had teams around the league kicking the tires on a potential trade for Towns, though there has not been any clear indication that the Timberwolves would entertain any sort of talks.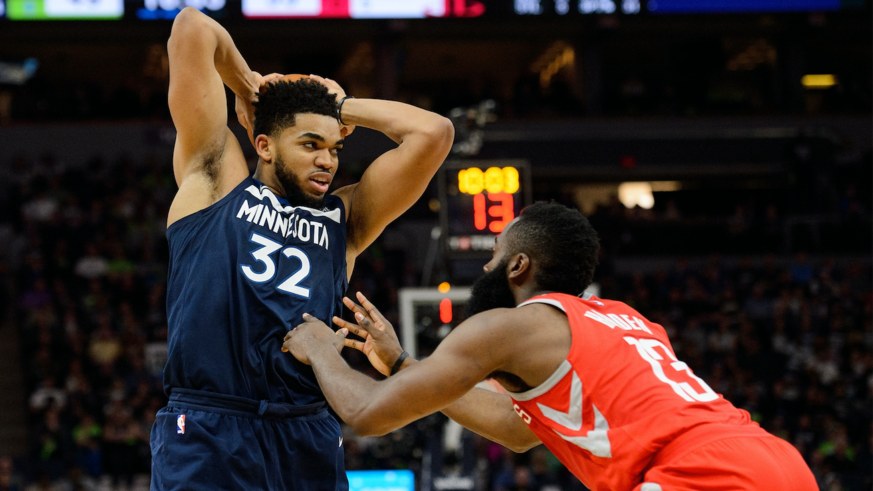 What would it take to trade Karl-Anthony Towns?
That doesn't mean that Towns' future with the Timberwolves is set in stone. 
Should talks of an extension go south while fraying the relationship between organization and player, Towns could go as far as requesting a trade before the season is up. It would allow the Timberwolves to get something in return for the star should he get to unrestricted free agency down the road after this foray into restricted free agency. 
The move would be similar to what the San Antonio Spurs did with Kawhi Leonard when they dealt him to the Toronto Raptors for DeMar DeRozan.
While there has not been a team officially linked to possible trade talks with Towns, a team that has been deemed as a solid fit for the 22-year-old has continuously been the Boston Celtics.