Charlotte Hornets point guard Kemba Walker has understandably been linked with the New York Knicks for large portions of the past year.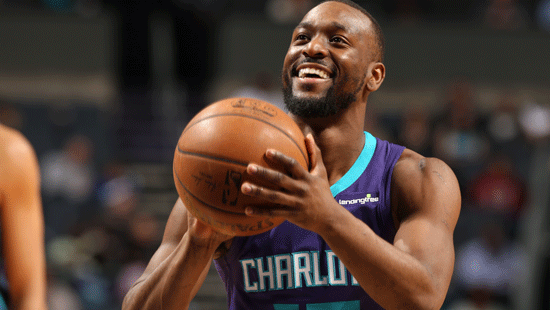 The 28-year-old becomes a free agent during the summer of 2019 where the Knicks are expected to be major players as they've set up some max salary spots for big-name talents. On top of that, there was a belief that the Bronx native had a desire to head home to New York and apply his trade full time at Madison Square Garden. 
In an interview with Michael Scotto of the Athletic though, Walker put to bed any notion that he would be willing to leave Charlotte.
"As far as seeing me in New York, I doubt it," Walker said. "I'm a Hornet, and I'm planning on being a Hornet for a long time; so, yeah, I'm not sure about that [New York]."
Walker has developed into one of the top point guards in the NBA over the past two seasons, garnering a pair of All-Star appearances while averaging 22.6 points and 5.5 assists per game. However, he's only made the postseason twice in his seven-year career in a weaker Eastern Conference. 
Regardless, he's poised for quite a raise in his new contract. He's making $12 million during the final year of his contract which is somewhat of a bargain given his All-Star standing in a league in which lucrative contracts are becoming the norm. 
How could Kemba Walker come to the Knicks?
The problem is that Charlotte has spent a pretty penny on some bad contracts. 
Nicolas Batum is making at least $24 million per year until 2020 with a $27 million player option for the 2020-21 season. Michael Kidd-Gilchrist is making $13 million per year until 2020 and both Cody Zeller and Marvin Williams are making close to $30 million over the next two seasons. 
So while Walker wants to remain a Hornet, Charlotte might have to do some serious work in order to fit a big contract offer for him in its budget.
The Knicks though won't be too fazed by Walker's comments, though. They have also been linked with point guard Kyrie Irving next summer after he made it known that he would not sign an extension this year with the Celtics.