Have you ever swiped your MTA card, received the "insufficient fare" warning, then remembered you still haven't Venmoed your friend for dinner last night and thought to yourself: I wonder if my sorry income will ever compare to the Kim Kardashian net worth? (Or am I alone on this?)
Forbes announced Wednesday that the Kim Kardashian net worth comes out to just over one-third of Kylie Jenner's.
Jenner, whose net worth is an estimated $900 million, is slated to become the world's youngest self-made billionaire by the time she's 21.
Kylie Cosmetics is worth about $800 million (this alone is over twice as much as the Kim Kardashian net worth), and Jenner strategically uses her social media accounts to push ads.
"I don't pay for advertisements," Jenner told Fast Company last year. "I don't do commercials. Social media is the only way I push it: Snapchat, Instagram."
Both women utilize social media to promote their highly successful makeup lines. And though Jenner is worth more — Forbes calculated the Kim Kardashian net worth as $350 million — marketing experts have analyzed Kardashian's social media strategy for years (long before Jenner even became a teenager).
Kim Kardashian net worth = $350 million. Here's what one Kim Kardashian Instagram made
According to STAT news, Kardashian made more off one Instagram post than Trump makes in a single year.
The site obtained a contract from July 2015 between Kardashian's company, Kimsaprincess, and the maker of morning sickness pill Diclegis, Duchesnay USA, that said she was paid half a million dollars for the post.
The FDA actually sent Duchesnay USA a letter ordering them to discontinue working with the celeb because she'd reportedly left out "all risk information" from the Instagram.
The $500,000 earned from the Kim Kardashian Instagram post is more than Trump's presidential salary: $400,000. (Jealous? Read Shopify's guide on how to make money off Instagram.)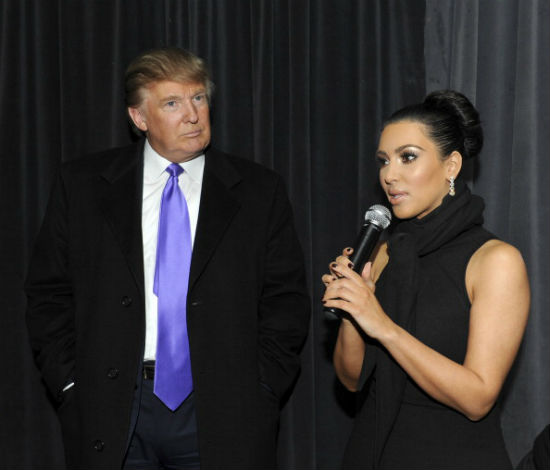 But, if we're talking about the president's net worth, his trumps hers. The $350 million Kim Kardashian net worth is nothing ("nothing") compared to Trump's estimated $2.8 billion as of this year.
It's safe to say, though, that when it comes to social media strategy (and aesthetic) Kim's got Donald beat.