New York Knicks star Kristaps Porzingis isn't going to see much of the court for a majority of the upcoming 2018-19 season. 
While it is unknown whether his return from a torn ACL suffered back in February will be around Christmas or Valentine's Day, the 23-year-old Latvian told us all he knew at Knicks media day on Monday. 
One thing is for sure, though: The Knicks and Porzingis are not rushing anything. 
"Timetable, there's no timetable yet," Porzingis said. "Whenever I'm ready, I'm going to be back."
"I'm getting itchy and I want to be back on the court as soon as possible," he continued. "But it won't happen until I am 110-percent and medically cleared."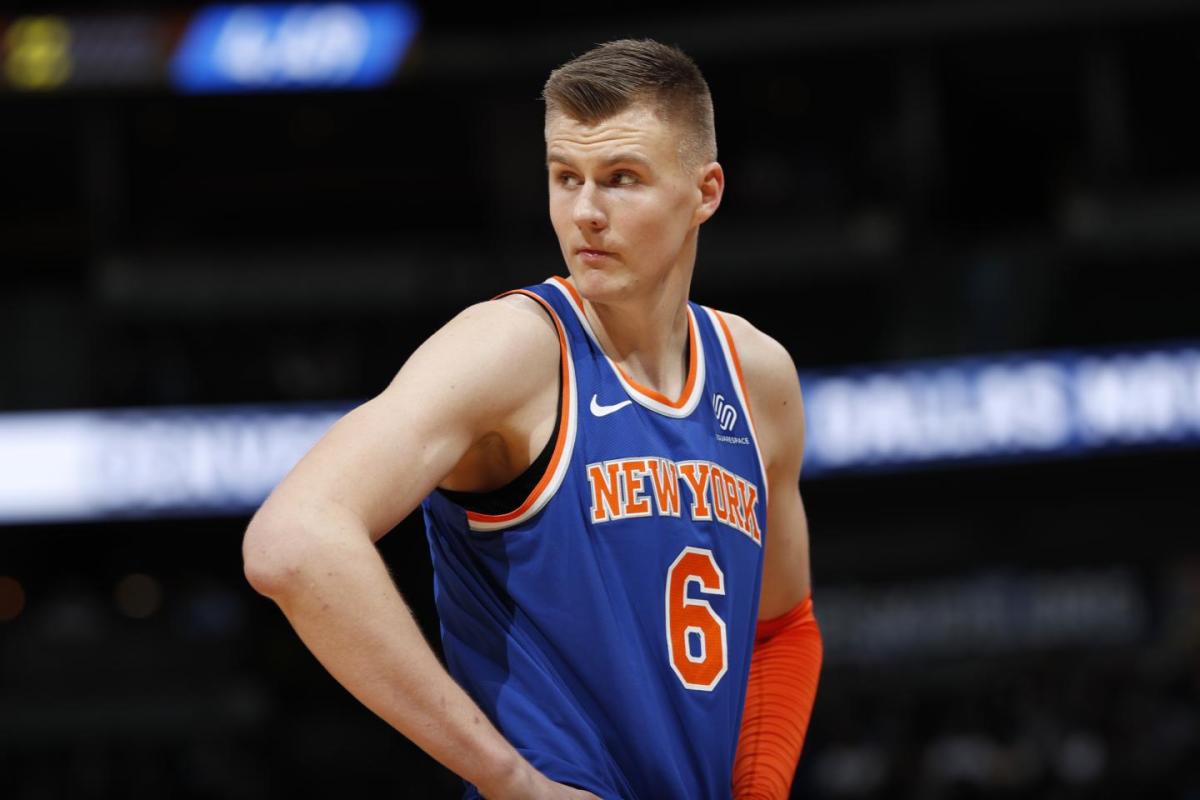 It's already been seven months since Porzingis went down against the Milwaukee Bucks, putting a disastrous, early end to an All-Star season in which he put up a career-high 22.7 points per game along with 6.6 rebounds and 2.4 blocks. 
Kristaps Porzingis and David Fizdale
His injury relegated the Knicks to a fourth-straight season in which they won less than 33 games as the Knicks went 6-21 in their final 27 games without Porzingis.
However, he showed that he was able to be the face of the franchise after Carmelo Anthony was traded to the Oklahoma City Thunder. 
This season could very well be the last time the Knicks are near the bottom of a weak Eastern Conference for the foreseeable future. Changes have been plentiful for the organization, including the hiring of new head coach David Fizdale this offseason. 
He'll be tasked in navigating the Knicks through one more down season before they become major players in free agency in 2019. With two max salary slots expected, the Knicks are expected to be in the running for the likes of Kyrie Irving, Jimmy Butler and maybe even Kevin Durant. 
Porzingis though is eligible for quite a big payday, himself. While he's eligible to sign a five-year, $157 million extension this offseason, the Knicks have already opted not to offer a max deal in order to preserve cap space to go after more stars.
While he claimed that he is not thinking about that, Porzingis is hopeful about life with his new head coach, who gained the reputation of being player-first after his brief stint with the Memphis Grizzlies. 
"I believe that he's that type of person that wants to get the maximum out of each player around him," he said. "Me and him, we can work together really well."
We'll be able to find out when he gets back on the court. Whenever that may be.