Kurt Russell is back in big movies again, and for that we couldn't be happier. Also back: the actor's amazing facial hair. In "Guardians of the Galaxy Vol. 2," the sometime Snake Plissken plays the father of Chris Pratt's Star-Lord, who lives on a planet that allows him to look any way he wants. And because he's Kurt Russell, he's chosen to live with a beard that's almost as awesome as the bushy thing he wears in "The Thing."
But it's not as awesome. Russell once told us about the facial hair he rocks in movies: "I hate them for my life, but I love them when I'm working." For a man who isn't down with beards and mustaches, he's racked up some sturdy face 'dos over the years. Let's rank them and see where his "GotG2" beard falls: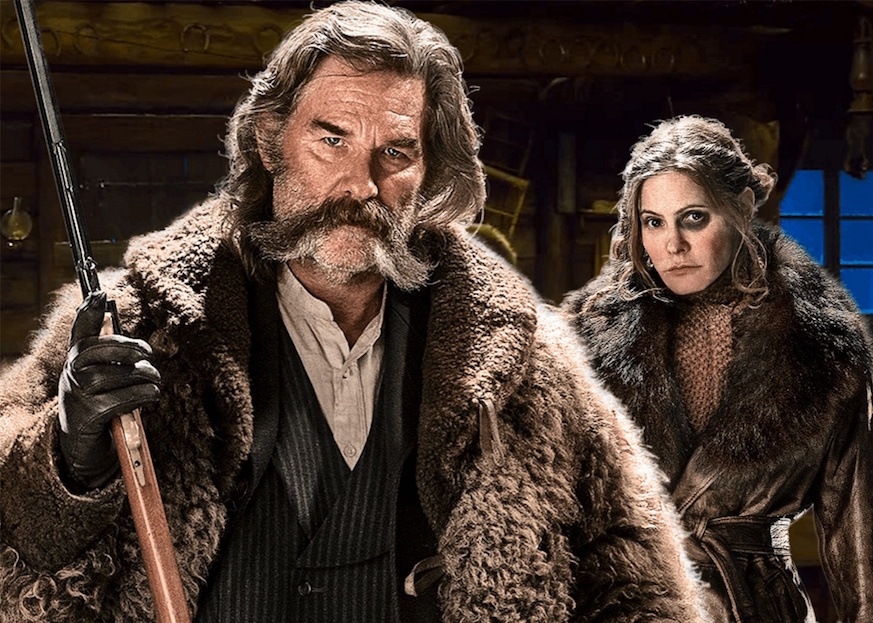 1. 'The Hateful Eight'
Russell described it to us as "a mustache wearing a man." And how: In Quentin Tarantino's brutal, borderline nihilistic Western, he played John Ruth, a hangman whose 'stache hangs down like a snake balanced over pursed lips. It's as much of a character as Ruth himself, and Russell can't help but spend part of the movie playing with it, sometimes stroking it for emphasis while issuing threats. And it's not fake: Russell starting growing it while making another Western, "Bone Tomahawk" (which you'll see again later on this list). It's a lot of fun scouring Google Images and finding pictures of him walking around with it between shoots. Goldie must have hated it.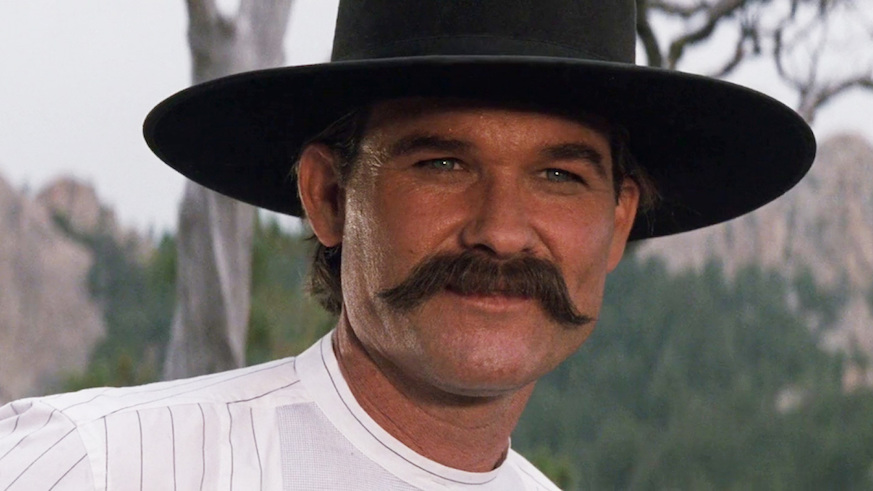 2. 'Tombstone'
Russell's "Hateful Eight" mustache is an out-of-control beast. His one in "Tombstone" is a tightly-controlled piece of craftsmanship. It's still pretty epic. As Wyatt Earp, Russell's long, dangling but tightly clipped facial hair handily beats the bland one worn by Kevin Costner in "Wyatt Earp," which came out the subsequent year. Hell, it's almost as impressive as the one Sam Elliott rocks as his brother Virgil, and that's Sam Elliott — the king of mustaches.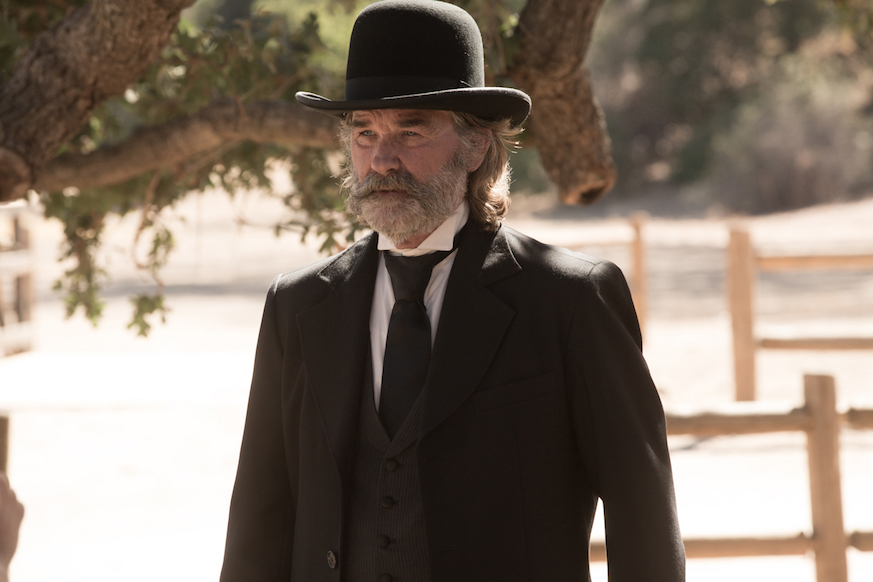 3. 'Bone Tomahawk'
The other gruesome Western starring Kurt Russell from 2015, "Bone Tomahawk" is its own, equally eccentric thing, and doesn't deserve cheap comparisons to "The Hateful Eight." The mustache, though, is nearly the same monster. As we stated before, the actor started growing his "Hateful" facial hair while filming this one, so it's kind of a dry run for something even better. But he got far enough with it that it's almost as long and therefore almost as awesome.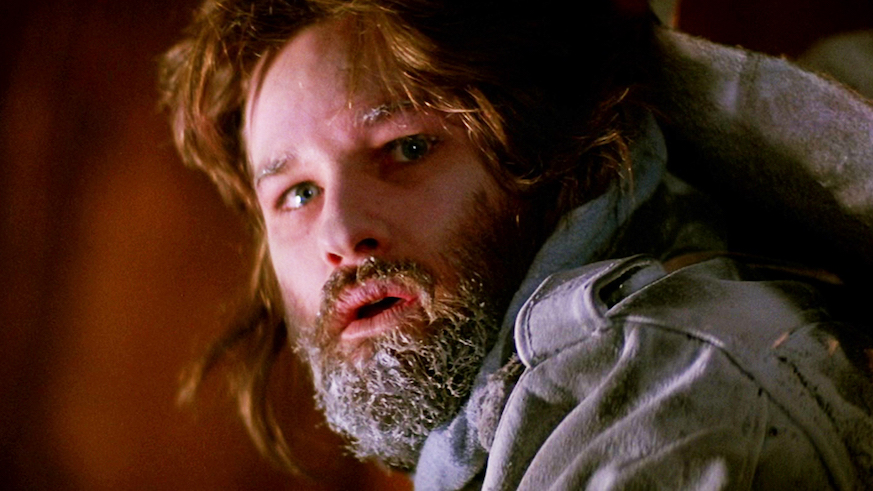 4. 'The Thing'
Russell was still a handful of years out of being that kid from Disney movies — yes, Kurt Russell began his career as a kid in Disney movies, like "The Computer Wore Tennis Shoes" and a movie about a TV-obsessed chimp — when he reunited with his "Escape from New York" director John Carpenter for his gory redo of Howard Hawks' space monster classic. He'd grown a badass three-day beard for "Escape from New York," but as a man's man battling a shape-shifting creature in the Antarctic in "The Thing," he let it all hang out. His Grizzly Adams beard helped destroy any memories of him as that cute kid from those now-forgotten family movies.
5. 'Guardians of the Galaxy Vol. 2'
It's a fine beard. But it's no "The Thing" beard. But it's a fine beard.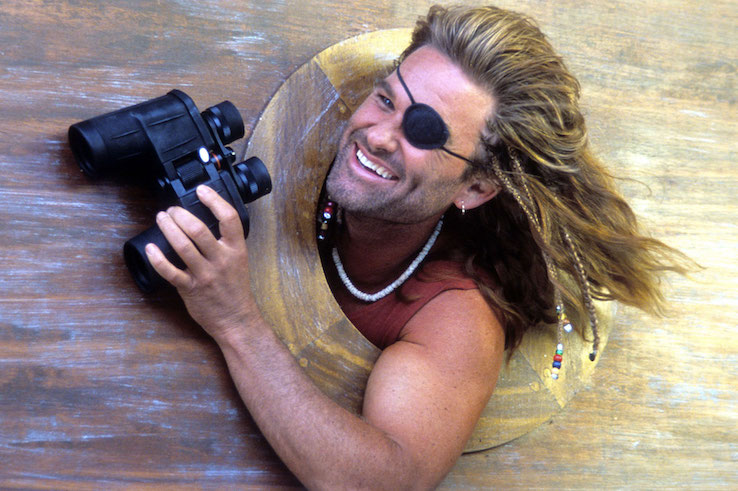 6. 'Captain Ron'
OK, it's just a bit of stubble. Honestly we just wanted to remind people that once upon a time Kurt Russell made a dopey comedy about a one-eyed sailor who ruins one family's vacation by, at one point, getting busted for smuggling guerillas.
Follow Matt Prigge on Twitter @mattprigge