A Chicago man was indicted on Tuesday and authorities seized nearly 40 pounds of fentanyl, a highly potent synthetic opioid, from a neighborhood in the Bronx.
Carlos Ramirez, 25, was indicted in the Manhattan Supreme Court on charges of Criminal Possession of a Controlled Substance in the First and Third Degrees. Bail was set at $200,000 bond or $100,000 cash, according to the Bronx DA.
At 18 kilograms, this is the largest seizure of fentanyl to date by the Drug Enforcement Agency's New York Division. The drug is approximately 50 times stronger than heroin and is increasingly found mixed into the illicit narcotics supply in New York City. It is also sold in combination with cocaine or pressed into counterfeit pills and marketed as oxycodone or Xanax.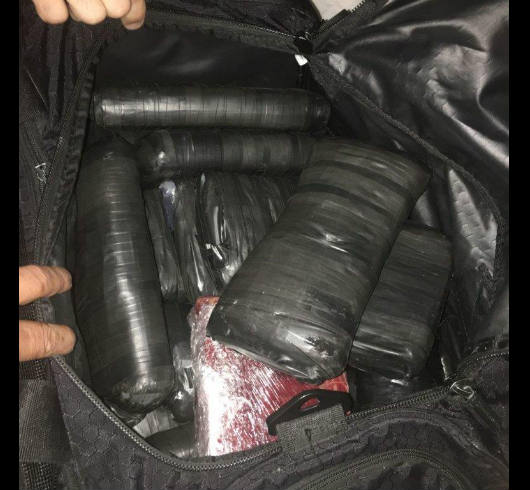 "The interdiction of this fentanyl headed for our streets is nothing short of extraordinary," Police Commissioner James P. O'Neill said. "This poison could have resulted in up to 7 million overdoses."
According to the New York City Department of Health and Mental Hygiene, fentanyl is driving a spike in fatal overdoses, which reached an all-time high of 1,374 deaths in New York City in 2016 — a 46 percent increase over 2015.
Given that a dose weighing two to three milligrams can be deadly, this seizure could have yielded over seven million lethal doses.
"It is a fact, opioid traffickers are mixing heroin with fentanyl because it is more potent and more profitable," DEA Special Agent in Charge James J. Hunt said. "In turn, heroin users are putting their lives in drug dealers' hands every time they buy a bag. A fatal dose of fentanyl is only two to three milligrams — the size of two to three grains of salt.
"Dealers are not chemists and law enforcement is diligently tracking them down to get fentanyl, heroin and diverted prescription medication off the streets."