How can someone come back from a traumatic experience? The road back to normalcy can be difficult for many. Whether someone has experienced sexual or physical abuse, witnessed intense instances of violence, served in combat and have returned home from military service with post traumatic stress disorder (PTSD), etc. — treating the effects of trauma is something that no one should face on their own and the need for trauma counseling is extremly important.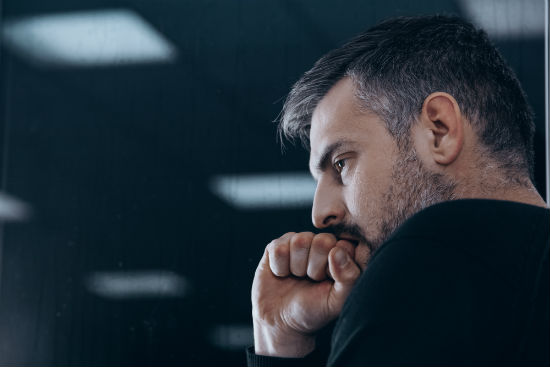 [Photo Credit: iStock]
So what kind of negative effects can trauma have on a person? Someone who is suffering from severe trauma or PTSD can at times seem withdrawn from the world around them and sink into a deep depression. Other characteristics that can be exhibited are erratic behavior, irritability, changes in sleep or appetite, or other serious cases of decline in health.
According to a report conducted by the Sidrian Institute of Traumatic Stress Education and Advocacy, an estimated "70 percent of adults in the United States have experienced a traumatic event at least once in their lives and up to 20 percent of these people go on to develop posttraumatic stress disorder, or PTSD". With statistics like these, it is clear that the need for properly trained mental health professionals is on the rise in our country and there are numbers to prove it.
The U.S. State Department of Labor Bureau of Labor Statistics found that this specific industry will be adding 23% more jobs — 60,300 — by the year 2026. While the work is indeed there, the national average salary is pretty desirable as well. According to their findings, the average salary for a substance abuse, behavioral disorder, and mental health counselors made $43,300 per year in 2017.
Learn to help those in need with these trauma counseling programs 
Many schools offer programs to help people become properly equipped with the understanding they need to make positive changes in their communities. For example — Thomas Jefferson University in Philadelphia offers a Community and Trauma Counseling program that aims to give their students real life experience with helping members of their community through intensive internships. Similar programs exist at schools like the Trauma Systems Therapy program at NYU aimed at training mental health professionals to assist children experiencing trauma as well as the Trauma Studies Certificate program at Cambridge college of Boston.
By enrolling in one of these trauma counseling programs, you will be entering a fast growing industry helping those suffering from a growing epidemic in our country. It may be easy to get caught up in the national discussion of how to talk about mental health issues —  but by offering a lending hand to your fellow neighbors in pain, you will be creating a positive change for the better.