Update, 7/18/18: The New York City Health Department confirmed that there has been one death of Legionnaires' disease in Upper Manhattan. As of Wednesday, there were 18 confirmed cases of Legionnaires' disease. Of those 18, nine people have been discharged from the hospital, seven people remain in the hospital and one person has died.
While too early to identify the source of the disease cluster, all culprit building coolers have been identified, the health department said.
Previously, 7/16/18:
A Manhattan community has seen an outbreak in Legionnaires' disease, according to the New York City Department of Health.
Officials announced that there is a community cluster of the disease in Lower Washington Heights. The department announced that there were 14 confirmed cases of the disease over the weekend, but the number has since risen to 16, the department confirmed.
Those cases include individuals ranging from under 40 years old to over 80 years old, but most of the people were 50 or older. There have been no deaths associated with this cluster.
"The Health Department has identified a cluster of Legionnaires disease in the Lower Washington Heights area," said Health Commissioner Dr. Mary T. Bassett in a statement. "While most people exposed to Legionella don't get sick, individuals ages 50 and above, especially those who smoke and have chronic lung conditions, are at a higher risk. This disease is very treatable with antibiotics. I encourage anyone with symptoms of Legionnaires' disease to seek care early."
What is Legionnaires' disease?
Legionnaires' disease is a type of pneumonia, according to the health department, that is caused by Legionella bacteria. Legionnaires' disease symptoms can include "fever, chills, muscle aches, and cough," the health department said. Symptoms could also include shortness of breath, chest pain, gastrointestinal symptoms like nausea, vomiting and diarrhea, and confusion "or other mental changes," according to the Mayo Clinic.
Legionnaires' disease primarily affects the lungs, though the Mayo Clinic warns it can occasionally cause infections in wounds and in other parts of the body like the heart.
How do you get Legionnaires' disease?
Legionnaires' disease is not contagious, and most New Yorkers are not at risk, the health department announced, and is not transmitted from person-to-person contact. Someone can get Legionnaires' from breathing in water vapor containing the bacteria, as Legionella grows in warm water.
Most cases of Legionnaires' disease can be traced to plumbing systems, according to the health department, "where conditions are favorable for Legionella growth, such as cooling towers, whirlpool spas, hot tubs, humidifiers, hot water tanks and evaporative condensers of large air-conditioning systems."
Adults 50 and older, cigarette smokers and people with chronic lung disease or compromised immune systems are at risk.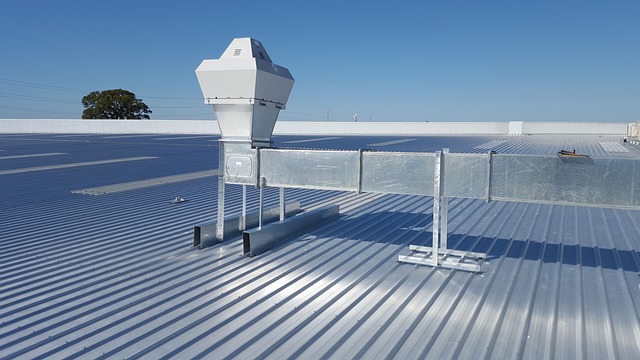 Commercial air conditioning units can create water mists laden with legionella. Photo: Max Pexel
What is NYC doing about Legionnaires' disease?
The health department is actively investigating these cases, and city officials are sampling and testing water from all cooling tower systems in the Lower Washington Heights area of the cluster.
Though there are between 200 and 500 cases of Legionnaires' disease every year, according to CBS2, city officials become more concerned when the cases are clustered.
City officials are advising that people living and working in the area who are experiencing such symptoms seek medical attention with a primary care provider or via urgent care.
After a 2015 Legionnaires' disease outbreak in the South Bronx, the city mandated that building owners register cooling towers evaporative condensers, and fluid containers with the Department of Buildings so they can be inspected. A total of 138 cases and 16 deaths were attributed to this outbreak, according to an article in the Journal of Public Health Management and Practice, making it the largest Legionnaires' outbreak in New York City history.