Child actors are a hit-and-miss scenario. Some of them retire early and lead normal lives. Some descend into drink and drugs. And some go onto long and fruitful careers. It's been deeply heartening that the the former Harry Potter, Hermione Granger and Ron Weasley have all been doing realy well to super great since the "Potter" film series ended in 2011. Ditto some of the supporting players, including one future gossip magnet you might forget played a key role in the fourth installment.
Here then is an arbitrarily ranked list of which young "Potter" alum has had the best career. The ranking is arbritrary because, really, they're all winners.
1. Emma Watson
By sheer numbers, the onetime Hermione is the clear winner here. As we speak, Watson is the co-star of the live-action "Beauty and the Beast" redo, the highest grossing film of 2017 so far, and presently the 17th highest grossing film of all time. And she's also top-billed in "The Circle," the new Internet drama in which she shares the screen with Tom Hanks and John Boyega. Once "Potter" was over, she was quick to work with interesting filmmakers (Sofia Coppola, with "The Bling Ring") and worthy projects ("The Perks of Being a Wallflower"). And she's used her clout to speak out for women's rights, which netted her a UN Women Goodwill Ambassador position in 2014. The sky's the limit.
2. Daniel Radcliffe
As far as most interesting post-"Potter" careers go, though, that one's handily won by Harry Potter himself. While he was still playing The Boy Who Lived, Radcliffe went starkers on the London and New York stages for "Equus," and later sang his heart out in "How to Succeed in Business Without Really Trying" on Broadway. Since he was relieved from "Potter" duty, he's done a few big films: "Woman in Black," "Victor Frankenstein," "Now You See Me 2." But he's largely pursued his own eccentric interests. First and foremost is "Swiss Army Man" (pictured, on the right), aka the movie where one of the richest actors on the planet played a farting corpse. He's an excitable nerd, and you can sense he'll only take work that gets appeals to his unusual interests. That's beautiful.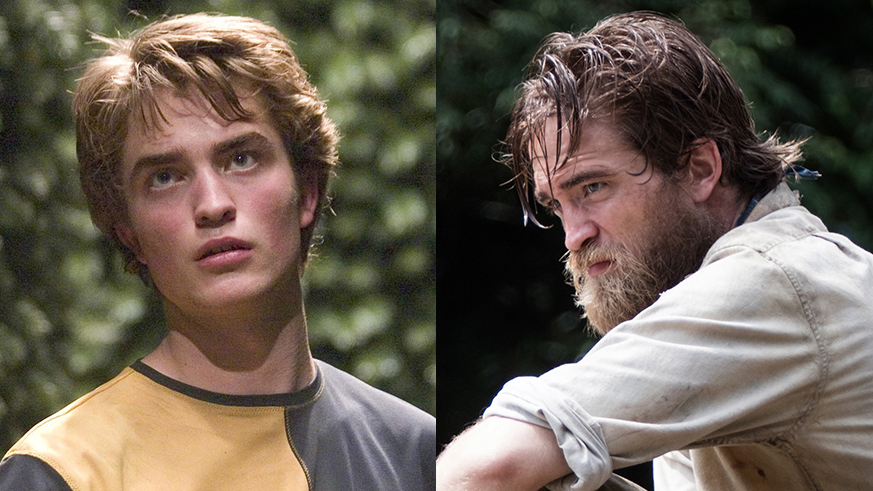 3. Robert Pattinson
Don't forget: RPatz's first huge movie was "Harry Potter and the Goblet of Fire." He wasn't in the background of some random Hogwarts main hall shot either — he was Cedric Diggory, the student who's tragically killed by a newly awakened Voldemort. His murder is the moment the film series went from whimsical kid magic stuff to dark and brooding and sinister. But it had a happy ending: Three years later, Pattinson became that lusty bloodsucker Edward Cullen. And like Radcliffe (and his "Twilight" chum Kristen Stewart), he made sure to craft an outside-the-box career soon as his own franchise had ended. You can currently see him, underneath a scraggly beard, traipsing about uncharted Bolivian jungle in James Gray's terrific "The Lost City of Z" (pictured, on the right) — another case in which Pattinson has lent himself out to the world's most fascinating and singular filmmakers. Radcliffe has yet to pop up in a single David Cronenberg film; the former Edward Cullen has done two ("Cosmopolis" and "Maps to the Stars").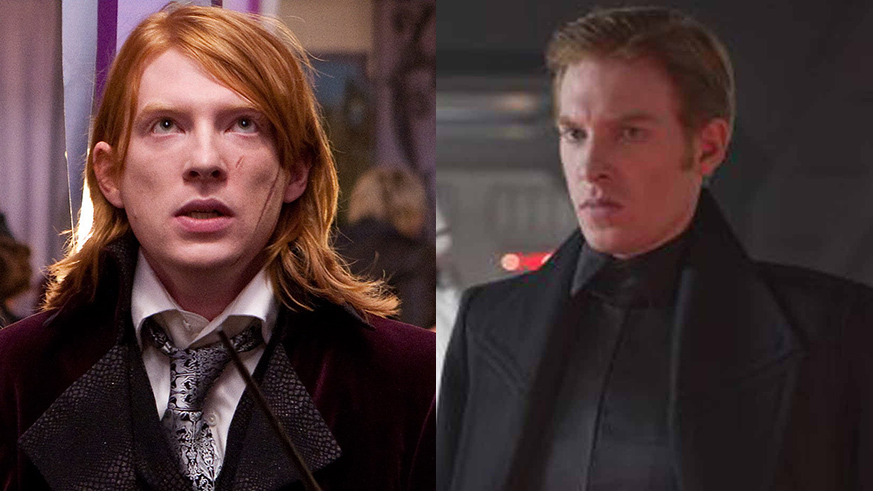 4. Domhnall Gleeson
Like Pattinson, Gleeson — the son of Brendan, who played Alastor "Mad-Eye" Moody in three "Potter" episodes — isn't a major character in the franchise. He was merely Bill Weasley in the final two entries. But he's gone onto even greener pastures. Gleeson is presently interred in the "Star Wars" franchise (pictured, on the right), playing the evil, very British General Hux. He was the doomed protagonist of "Ex Machina." He's been a key part of "Frank," "The Revenant," "Brooklyn," and he'll soon be seen as the author of "Winnie the Pooh" in "Goodbye Christopher Robin," opposite Margot Robbie. In fact, you should probably learn how to pronounce his very Irish first name now: It's DOH-null. DOH-null.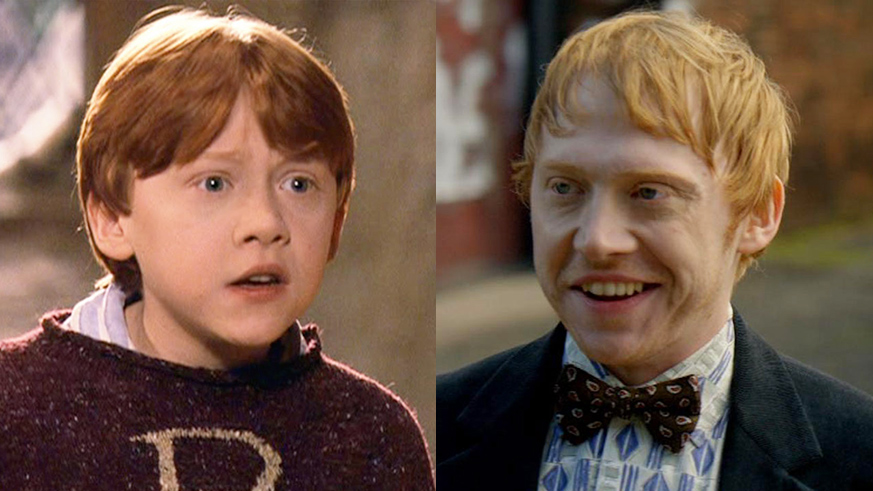 5. Rupert Grint
We're rooting for Rupert Grint, and not just because of his awesome name. Of the three "Potter" leads, he's had the most relaxed (read: not too big) career since, and he seems like a laidback, charmingly strange guy. Lord knows it's difficult to escape the shadow of Ron Weasley. Chances are he'll be typecast forever. But that doesn't have to be a bad thing. Grint was often the most enjoyable of "Potter"'s central trio; of anything in those films, we miss his reliably goofy reaction shots the most. Even if Grint did nothing but loose variations on a Ron Weasley type for all eternity, that would be fine. (And he did just that in the nutty faking-the-moon-landing romp  "Moonwalkers.") For the record, he has tried to expand his repertoire. His grimy incarnation of punk rocker Cheetah Chrome was one of the best things in the terrible "CBGB." And we hope the TV version of Guy Ritchie's "Snatch" gets picked up for a second season, if only so he can keep playing another, very different trusty sidekick.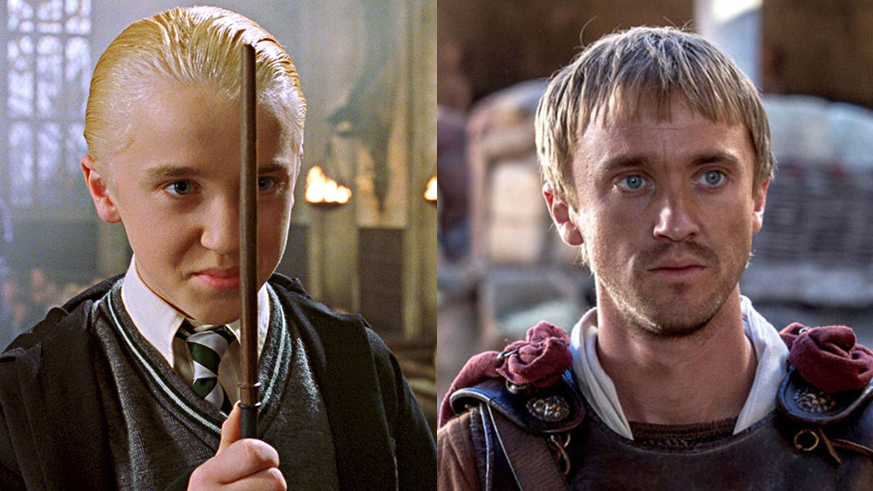 6. Tom Felton
Tom Felton ranks last on this list, but don't look at it that way; see him as sixth best. As hissable Draco Malfoy, Felton carried on a long tradition of evil, sneering British villains. And he was great at it. He could make an entire career out of that type. And he has, for the most part. He's the sadist you can't wait to see get stomped by monkeys in "Rise of the Planet of the Apes." He's an arrogant snot in "Belle." He's a Roman jerk in the Biblical film "Risen" (pictured, on the right). He looks to be pretty kind in the forthcoming war dog picture "Megan Leavey," playing a veteran handler. That should be a nice change of pace, but he should be in every movie. We love us some Tom Felton.