Are you aching for your "Game of Thrones" fix? Season 7 of the hit HBO show doesn't premiere until July 16, which seems basically forever away.
But! HBO knows that we're suffering, and they would really like to help. That's why today, they released exclusive photos from the seventh season of "Game of Thrones." So if you've been wondering what your favorite Westerosi have been up to, look no further than the somewhat baseless speculation below!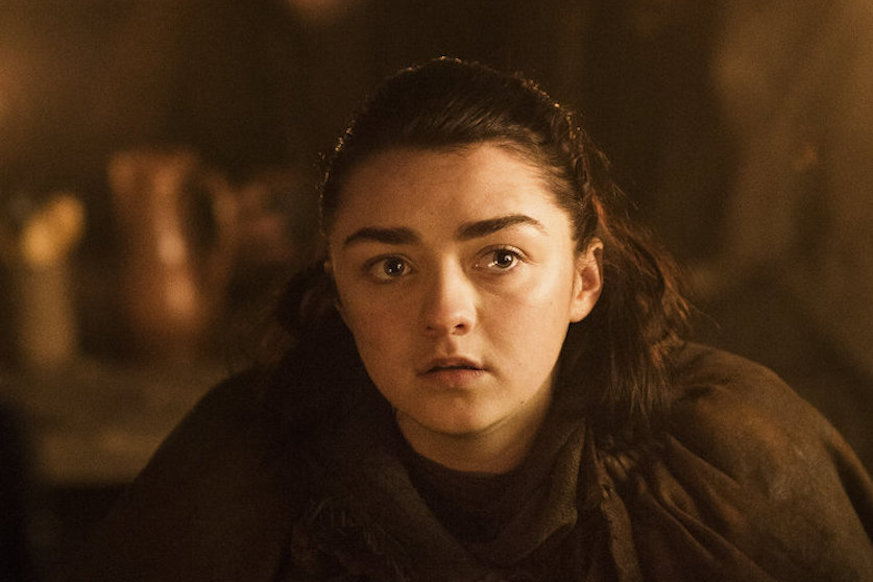 Arya Stark
The most bloodthirsty Stark has been chillin'. It looks very much like she's still at the Twins — you know, where she crossed Walder Frey off her hit list — so I guess she's still just hanging out there. Which seems considerably dangerous. Kids these days!
Also? Maybe she's just getting acclimated to being around people who only ever have one face. Maybe she's sighing a breath of relief from being around the regular kind of people who want to murder her, and not the Waif, who shared Arya's haircut and her bloodthirstiness, but whose sole motivation was — wait, who even knows? Jealousy? Straight up playground bullying? Waif, why you gotta be mad?
Cersei and Jaime Lannister
Cersei, as we know, has basically been driven mad in her attempts to prove that she has the capacity to rule. Also, that time when she was forced to walk through King's Landing naked definitely did not help. After blowing up a bunch of people in the Sept of Baelor last season, now it's time for Cersei to claim her spot on the Iron Throne. It doesn't look like it, but she's having the time of her damn life. Jaime looks like he's still tolerating her tomfoolery, which is fine: It's nice to know that a brother/lover will stick with you, even though the toughest of times.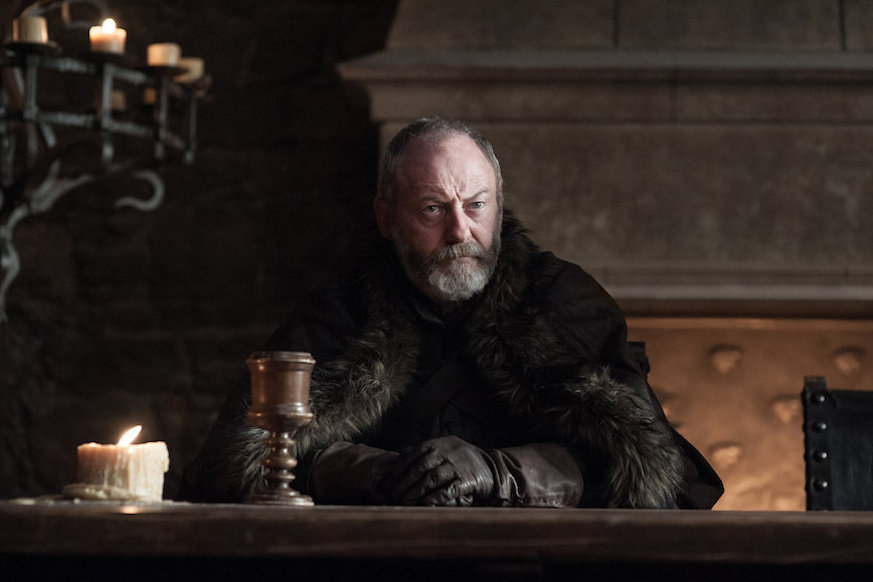 Davos Seaworth
Davos isn't really doing anything, but I think we can all enjoy him being pensive and treating himself to a goblet of wine by candlelight.
Jon Snow
Here's a picture of luxurious furs, with a special appearance by Jon Snow. Vulture thinks he's in the Winterfell crypts, so he's probably thisclose to learning that his proclivity for looking very sad and squinting like the sun is in his face all the damn time is something that was passed down to him from his mother, Lyanna Stark. Aw, family!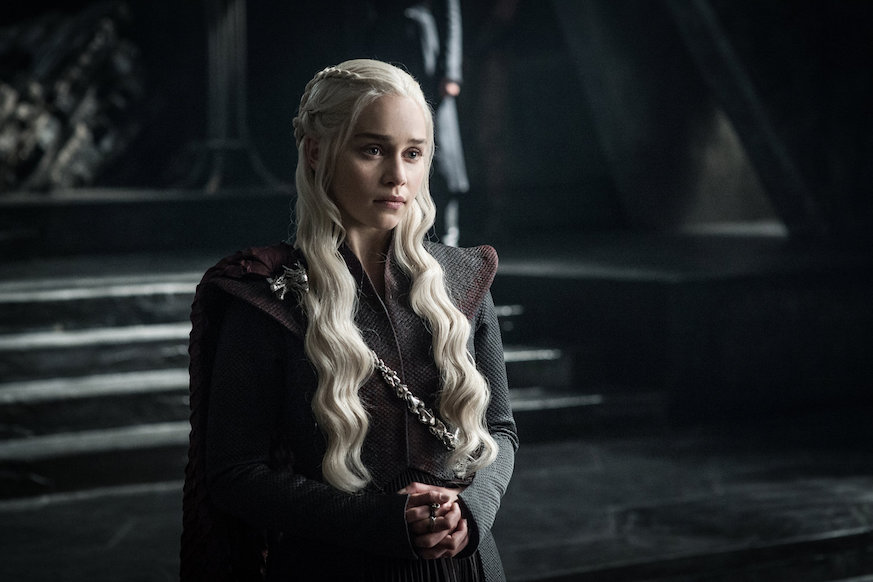 Daenerys Targaryen
"Game of Thrones" has a tendency to light scenes in Westeros as if it were located in a dank, underground lair. So based on what I'm seeing, Khaleesi has successfully made her way west. Likely, she's hanging in Dragonstone, which is where she was born, and where Stannis previously moped for a season or two. Also, she is sporting chic Westeros winter wear, and I'm here for it.
Khaleesi & Her Crew
Here's Daenerys with her diverse, ragtag group of besties. There's Tyrion, looking constipated, frankly; Missandei wearing whatever it is Halle Berry wore as Storm in the first X-Men movie and working it; Varys looking very standardly fabulous, no complaints; and Grey Worm over here trying to be the new Daario. Again, no complaints.
Littlefinger and Sansa Stark
Littlefinger is still a creep with sinister, Disney villain-level facial hair. Sansa still DGAF. Some things never change.
Lyanna Mormont
Here's your reminder that Lyanna Mormont is still the baddest lil' monarch in all the North, thank you. (And Littlefinger is still creeping. Come on guy!)
Meera Reed & Bran Stark
Poor Meera. Running away from terrible ice monsters while Bran Stark gets what is ostensibly the sleigh ride of his life. Dude's always bringing her down.
Samwell Tarley and Gilly
My main issue with Gilly is that she's always breathing with her mouth open. Her hair is obscuring her mouth here, but I know in my heart that nothing has changed. So here she is, in Old Towne, mouthbreathing and pretending to read. Oh, yeah and Sam's here too, studying to be Grand Maester Flex.
The Hound
Alright, so the Hound still isn't dead, which is great! It looks like he's riding North, which is fine? I can't imagine what he would be doing up north, but hey man: whatever vengeance-seeking floats your boat.
Tormund and Brienne
If this series doesn't end with a destination wedding between these two, I swear to God.