In what could be the loftiest transfer pursuit of all-time, Italian club Inter Milan reportedly could want to pursue Barcelona superstar Lionel Messi, according to a report from Tuttosport. 
When looking at the largest clubs in Europe, Italian sides aren't necessarily at the very top of the list, at least at the moment. 
That honor is usually reserved for the likes of Spanish sides like Barcelona, Inter Milan, Germany's Bayern Munich. 
But Cristiano Ronaldo's headline-snatching move from Madrid to Italian powerhouse Juventus has many in Serie A believing that the league could become a force on the European stage once again. 
So much so, in fact, that Inter is toying with the idea of going after Messi. 
It would restore the legendary rivalry between Messi and Ronaldo, which had gone on for nine glorious seasons in Spain. Widely considered as the two best players on the planet, getting them in the same league in Italy would likely see Serie A reach new levels of international popularity.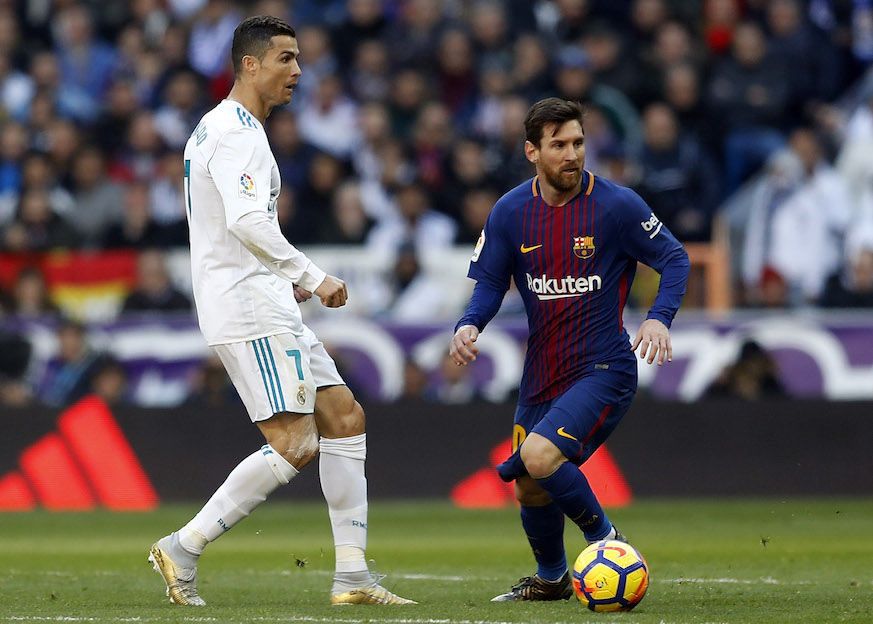 Juventus has dominated Italy over the past decade, winning seven-straight Serie A titles, four Coppa Italias and three Italian Super Cups along with two Champions League Final appearances.
Had it not been for his failures for the Argentinian national team, Messi could far and away be considered the greatest soccer player ever. He's become the face of the game at Barcelona, scoring 383 goals in 418 appearances since 2005. 
He's seen a magician on the ball given his ability to weave through a multitude of defenders with ease, all while possessing a devastating finishing touch the game has rarely seen. His list of awards is staggering with over 30 individual awards including five FIFA Ballon d'Or trophies. 
For Barcelona, Messi has won nine La Liga titles, six Copa del Rays, seven Spanish Super Cups, four UEFA Champions League crowns, three UEFA Super Cups and three FIFA Club World Cups.
How much would it cost for Lionel Messi to move to Inter Milan?
Just in order for Inter Milan to trigger Barcelona's release clause on Messi, it would have to pay a jaw-dropping $819.2 million. That's just to negotiate with Messi. 
Then would come the actual contract negotiations that would secure him at Inter. One would expect Messi to call for a similar contract compared to Ronaldo's. The Portuguese star signed a four-year deal worth around $140.8 million.