Real Madrid midfielder and Croatian superstar Luka Modric continues to be pursued by Italian side Inter Milan for a possible transfer this summer and the 32-year-old is expected to hand in his request to leave shortly, per Ben Hayward of the Evening Standard. 
His current club remains convinced that he won't be going anywhere as Real Madrid attempts to hold onto the Croatian, who won the Golden Ball at the 2018 World Cup for the finalists. 
In a summer that has already seen the resignation of manager Zinedine Zidane and the departure of Cristiano Ronaldo to Juventus, the loss of Modric could prove to be disastrous for Los Blancos.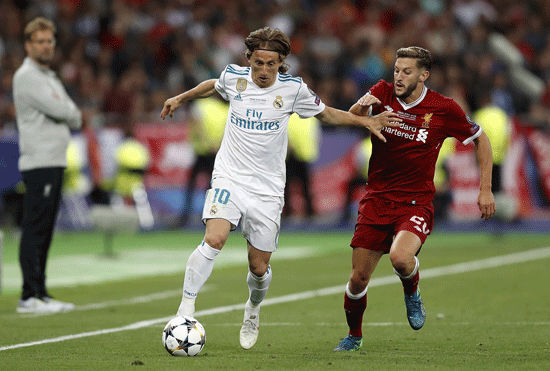 Modric has been the engine of the Real Madrid midfield for much of the past six years, winning four Champions League titles and three Spanish Super Cups after joining the Spanish side from Tottenham in 2012. 
He continued to bolster his spot among the game's greats during a brilliant showing at the World Cup as he led Croatia to its first-ever final while tallying two goals and an assist before falling to France. 
While Modric seems ready to make a move to Italy, it's going to have to come at a hefty price as Real Madrid president Florentino Perez noted last week. 
"Modric is not leaving Real Madrid," he said (h/t Hayward. "He is not leaving unless someone pays the 750 million euros of his release clause and not a euro less."
What Luka Modric could bring to Inter Milan
Bringing on a talent like Modric would be an enormous acquisition for Inter Milan, regardless of the price. Juventus has dominated the Serie A landscape for the better part of a decade, winning seven-straight league titles while Inter has floundered. 
During that time, it has not finished higher than fourth and has not won a league title since winning five-straight from 2005-2010. It is also making its first appearance in the Champions League since the 2011-12 season.
Modric could make the Nerazzurri a much larger threat on the Italian and European stage. 
Earlier this summer, they were sensationally linked to Barcelona megastar Lionel Messi, though the prospect of getting him was slim-to-none, to begin with.  Inter has however brought on Belgian international Radja Nainggolan from Roma to bolster the midfield and striker Lautaro Martinez from Argentinian side Racing.