The New York Yankees continue their pursuit of Baltimore Orioles All-Star shortstop Manny Machado and are strong contenders for the 26-year-old's services, though nothing is close as of yet. 
A report from Jon Heyman on Wednesday night revealed that the Yankees had made a "strong offer" for Manny Machado, though there have been reservations from Yankees fans on what it possibly could be.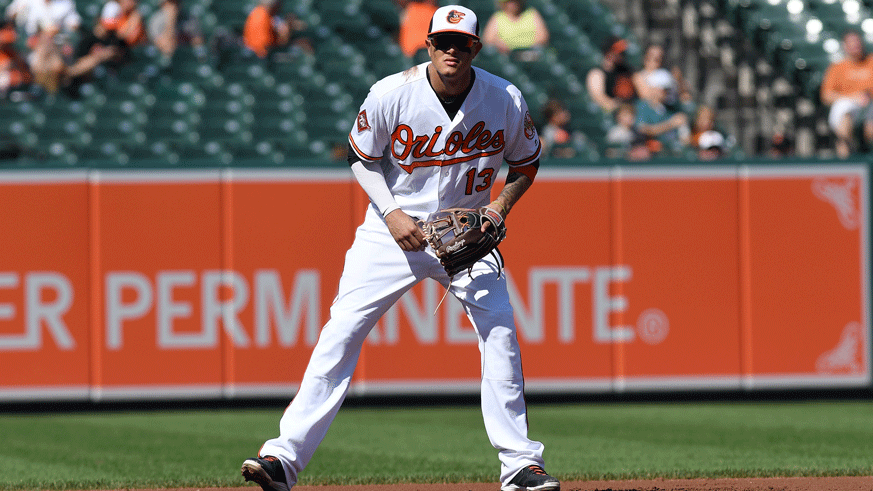 With the Orioles in need of a serious revamp of their pitching staff, Yankees top pitching prospect Justus Sheffield was believed to be a main target for Baltimore. Seeing as Machado is slated to hit free agency this winter, it's a sizable price to pay should the star sign elsewhere during the offseason. 
The need to make a trade also has diminished since after Bob Nightengale reported that the Yankees are "easily" Machado's first choice in free agency once his contract. It would seem excessive for New York to part with such a talent now when it can just wait five or six months for his signature. It's not like the Yankees are in a "win now" mode. They have a core of youngsters that will only get better over the next few years and have an offense that is already No. 2 in the majors. 
But they are in the mix alongside the likes of the Los Angeles Dodgers, Milwaukee Brewers and Philadelphia Phillies. 
For Yankees fans wishing to retain Sheffield, there's good news. Jim Bowden of the Athletic reports that the 22-year-old lefty has not been included in New York's offer. The southpaw is close to getting his MLB call-up as he's gone 4-5 with a 2.44 ERA and 95 strikeouts in 85 innings between double-A and triple-A. 
Who could the Yankees offer for Manny Machado?
If the Yankees want to make room for Manny Machado on the left side of the infield, it could mean that Miguel Andujar could be a part of the deal. Machado remains immovable in his notion of wanting to only play shortstop, but if the club does not want to move Didi Gregorius, Machado has no other option but to move back to third base. 
That's the price of playing for a contender, though. 
Should the Yankees not want to make Andujar the big chip, outfielder Clint Frazier is also an option. But should the Orioles want a pitcher, the Yankees have a number of them to deal.
Of the organization's top eight prospects, seven are pitchers including Albert Abreu, Chance Adams and Luis Medina.