Marilou Danley, the live-in girlfriend of the Las Vegas mass shooting gunman, Stephen Paddock, is back in the United States and authorities are hoping she can help answer one very important question: why.
A motive for the shooting at the Route 91 Harvest country music festival that left 59 dead — including Paddock — and more than 500 injured has eluded investigators. ISIS claimed responsibility for the mass shooting in the hours that followed, but investigators have found nothing in the Paddock's past linking him to the terrorist organization, according to Reuters.
"We cannot even rule out mental illness or some form of brain damage, although there's no evidence of that, either," the unnamed official told the wire service.
Danley, who has lived with Paddock in Nevada since at least August 2013, might be investigators' best lead for determining what drove the 64-year-old gunman to commit mass murder, another official told the Washington Post.
Marilou Danley is 'best lead' for determining motive in Las Vegas shooting
Investigators are so far puzzled as to what could have pushed Paddock, a man with no evident criminal history, to fire into a crowd of 22,000 people. The FBI believes Paddock acted alone, but he has no known criminal record, mental health issues or financial troubles.
Danley is a person of interest in the case, Clark County Sheriff Joe Lombardo said, but nothing has suggested she was an accomplice or involved in any way. Still, with so little in Paddock's past that could predict he would commit such atrocities, Nevada Rep. Dean Heller told The Washington Post that to determine motive, the "best lead is through this girlfriend."
Danley traveled to Hong Kong a week before the shooting on Sept. 22, according to the New York Times, and spent several days there before flying to her native Philippines on Sept. 25. She's been vacationing there since, but returned to the United States late Tuesday night, landing at Los Angeles International Airport where she was immediately taken into custody. NBC posted a video that they claimed showed Danley being wheeled in a wheelchair.
Investigators said they had been speaking with Danley prior to her arrival and said she has been cooperating with investigators.
Paddock wired thousands to the Philippines days before Las Vegas shooting
Paddock, a multimillionaire high-stakes gambler reportedly wired $100,000 to a bank account in the Philippines days before the shooting, according to The Independent.
It's still unclear whether the money was intended for Danley, her family or someone else. Paddock's brother Eric believes Paddock was arranging for Danley to spend more time abroad by sending her the sum of money before he carried out the shooting, The Washington Post reported.
But Danley's brother, Reynaldo Bustos, told ABC News that when he spoke to Danley, she told him not to panic because she had a "clean conscience."
Las Vegas shooting gunman Stephen Paddock and girlfriend Marilou Danley
Stephen Paddock and girlfriend 62-year-old Danley met while Danley was working as a hostess for high rollers at Club Paradise at the Atlantis Casino Resort Spa in Reno, Nevada between 2010 and 2013.
Danley left her husband of 25 years to be with Paddock, moving into his nearby condo in Sparks, Nevada — even before she divorced her ex-husband. Danley's former step-children said they always thought Danley and their father were happy, until one day when she was just gone. Her former step daughters said the family has recieved dozens of death threats since the shooting on Sunday.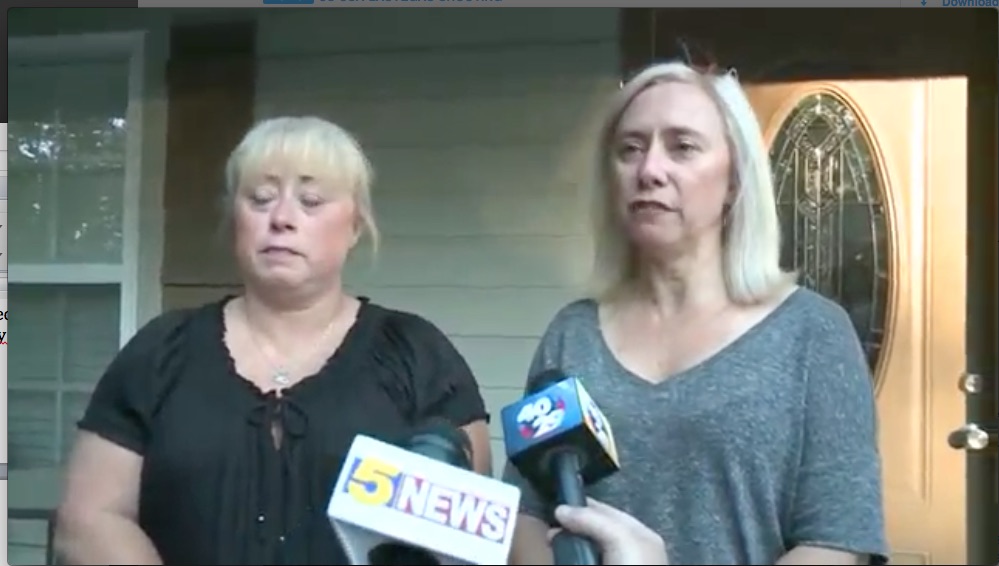 While Eric Paddock described his brother as a "doting" partner, not everyone had that opinion — neighbors said the couple didn't socialize much and those who had known Danley before she met Paddock said she became more reclusive after the pair started dating.
The couple split time between their homes in retirement communities in Sparks and Mesquite, Nevada, traveled often and never seemed to be in one place for too long, neighbors told the New York Times.