Enigmatic Italian striker Mario Balotelli could be making a homecoming of sorts this summer. 
On his 28th birthday, the forward currently applying his trade for Nice, is on the verge of returning to Italy and the country's top flight, Serie A. 
According to Calcio Mercato, Balotelli is nearing a deal with Parma, which was promoted to Serie A after finishing second to Empoli in Serie B last year. It will be the club's first season in Serie A since being relegated in 2015. 
Acquiring the Palermo native would be a marquee acquisition for Parma, who will be getting an experienced, well-traveled forward whose attitude has kept him from experiencing long-term success with any of the five major clubs he's been with. 
Balotelli burst onto the scene with Inter Milan as a 17-year-old where he posted 20 goals in 59 appearances before being sold to Manchester City. He helped the Citizens win a first Premier League title since 1968. 
He moved back to Italy and to the other side of Milan with AC Milan in 2013 where he spent one season, scoring 26 goals in 43 appearances. He would return to Milan on loan two years later after a failed spell with Liverpool. 
Why is Mario Balotelli a popular transfer target?
In France's Ligue 1, Balotelli has rekindled his career with Nice, recording 43 goals in 66 games. It helped him earn his spot back in the Italian national team, where he was featured as the squad's central striker at the 2014 World Cup.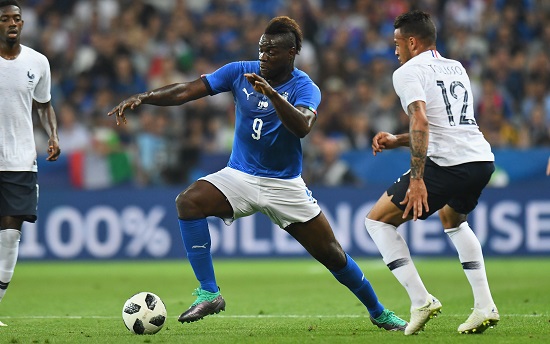 However, he's alerted new manager Patrick Vieira, the former boss of the New York Red Bulls in MLS, that he wants to make a move. Vieira has been accommodating as Goal.com reports that the club will do "whatever is possible," to help Balotelli on his way. 
Per Calcio Mercato, Balotelli has been connected with Juventus, Napoli and Roma this summer, but came closest to signing with French side Marseille before negotiations broke down