Mary Steenburgen has worked with some of the world's most serious filmmakers. But she also has a thing for jokesters like Will Ferrell ("Elf," "Step Brothers") and Will Forte (on TV's "The Last Man on Earth," recently renewed for a fourth season). Now she's been directed by Demetri Martin, for the comic-actor's new indie dramedy "Dean."
"I'm very drawn to funny people. I married a funny person," Steenburgen says, referring to her spouse of 22 years, Ted Danson.
But what the Oscar-winning actress, 64, likes even more than funny people is when comedy is used seriously. That's what happens in "Dean." It revolves around Martin's title character — an artist whose mom has just died, leaving him and his father (Kevin Kline) devastated. Unsure how to deal, Dean whimsically decides to fly to L.A., where he gets involved with a woman (Gillian Jacobs). Meanwhile, his dad finds himself drawn to someone else, too: a real estate agent played by Steenburgen.
For Steenburgen, the material hit close to home. It made her think of when her own dad died, when she was 35.
"That seems like you'd be old enough to deal with it," she explains. "But I was going through a divorce and I had two little kids. [My father] was one of the rocks in my life. It felt like the men in my life were all vanishing. So I remember every single thing Dean was going through —feeling like, 'Could I just get on a plane and get away from all this?'"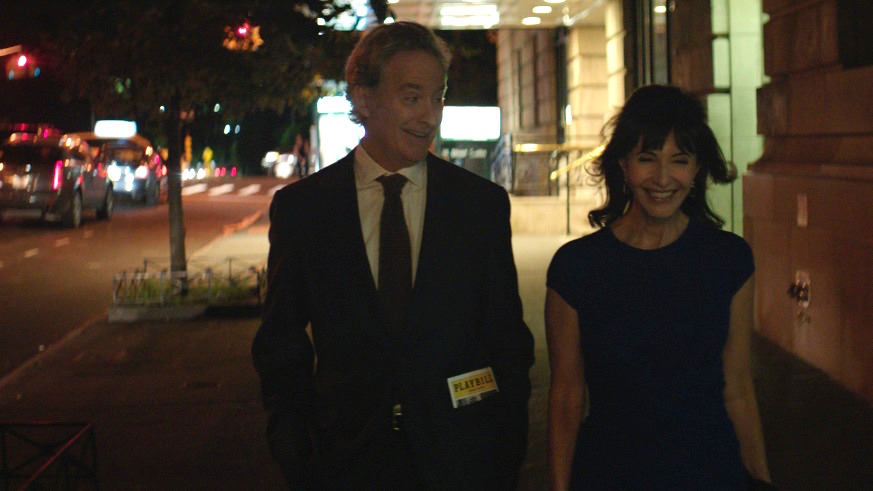 Steenburgen says she loves movies and TV that deal with pain in humorous ways. She feels "Dean" is similar to "The Last Man on Earth," in which she plays Gail, a former restauranteur trying to eke by after the apocalypse. It allows her to work with another funny person, star Will Forte, who's not that different from Martin.
"Both of those men have minds that don't follow the group trajectory. They're off on their own unique ways of thinking," she says. "For me, that creative edge is my favorite place to be — that edge where you don't know if somebody's going to say, "We need you to play Devo's 'Whip It' on the accordion!'" (Steenburgen really does play the accordion.)
Talking to Steenburgen about some of the great, funny men in her life inevitably leads us to talk about Jonathan Demme, the filmmaker who directed her Oscar-winning performance in 1980's "Melvin and Howard," and who cast her again in 1993's "Philadelphia." Demme passed away in late April, robbing us of one of the great, goofy humanists of the movies. (He also made "Stop Making Sense," "Something Wild" and "The Silence of the Lambs.")
Like most people who knew him, Steenburgen gushes about his warmth, his irrepressible love for people, his silly sense of humor. "He was soulful. No surprise he made films about music, because he had a very musical soul," she says. "He loved women. He made us feel beautiful and sexy and utterly respected, all at the same time."
And she has stories. She remembers when she was leaving to make "Philadelphia." Her best friends had died, to complications from AIDS, two days prior. She got on the plane, still reeling, freaked out that she would be playing essentially one of the villains — the lawyer defending the law firm that fired Tom Hanks' protagonist, allegedly because he had AIDS.
"I was thinking, 'How am I even going to do this?'" she recalls. Then she saw the man in the seat next to her. He was emaciated; he was wearing a bandana. "We lost so many friends to that disease, so that look was something that was sadly familiar. And the person looked up at me, and it was Tom Hanks. He had lost so much weight and committed so deeply to the character. I sat down and had to have a cry for a second."
Follow Matt Prigge on Twitter @mattprigge