Columbus Day is coming up quick, and for many in Massachusetts and beyond, that means a three-day weekend. Are you planning any Columbus Day weekend travel?
If so, take note. The Massachusetts Department of Transportation is already warning residents of some travel advisories
According to the DOT, Columbus Day weekend is one of the "busiest weekends of the year on state highways," so before you hit the road, here's what to watch out for.
Columbus Day weekend: MassDOT travel advisories
A holiday weekend means a holiday schedule for HOV (high occupancy vehicle) lanes between Boston and Quincy. The Boston I-93 HOV lane will open early on Thursday, October 4, at 2 p.m. and will open at 1 p.m. on Friday, October 5. The HOV lane will not be deployed on Columbus Day, Monday, October 8.
The Sumner Tunnel Swing Lane will open at 3 p.m., Friday, October 5, and will remain open until 5 a.m., Tuesday, October 9.
In recent years during Columbus Day weekend, MassDOT has seen traffic congestion during the late afternoon hours on the Thursday and Friday before Columbus day, especially on highways that bring drivers to "popular fall destinations" like Cape Cod, New Hampshire and Maine.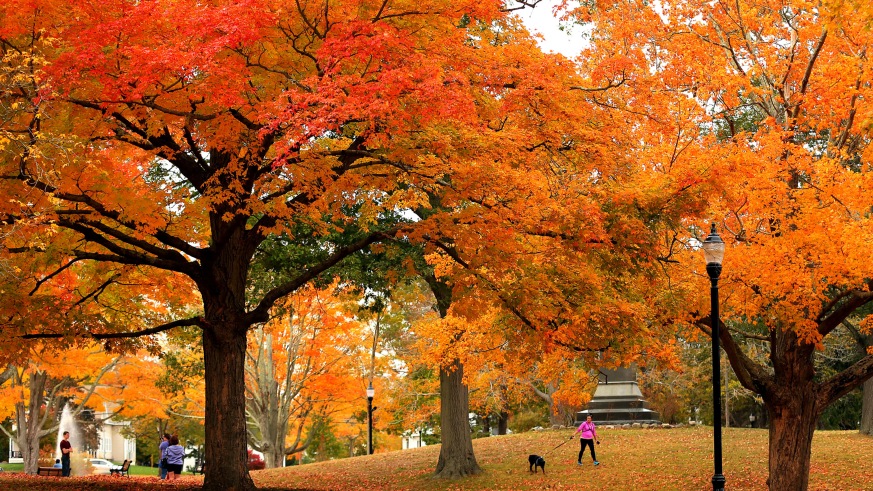 Registry of Motor Vehicle customer service locations will be closed on Columbus Day, along with all Commonwealth of Massachusetts offices.
If you're driving to your Columbus Day weekend getaway, DOT officials encourage you to allow extra time for your trip and to get updates on traffic conditions by calling 511, visiting mass511.com, following MassDOT on Twitter @MassDOT and downloading the MassDOT GoTime mobile app.
Officials are encouraging Massachusetts residents to use public transportation over Columbus Day weekend to avoid traffic on the roadways. The MBTA will operate on a weekday schedule on the holiday. Visit mbta.com for more information.